13 February, 2023
Welcome to this week's JMP Report
Last week we saw three stocks trade on the local bourse, BSP, STO and CCP. BSP traded 44,088 shares unchanged at K12.41, STO saw 1,763 shares traded, close out the week at K19.10 and CCP traded 21,288 shares also unchanged at K1.90.
Refer details below
WEEKLY MARKET REPORT | 06 February, 2023 – 10 February, 2023
STOCK 
QUANTITY
CLOSING PRICE
CHANGE
% CHANGE
2021 FINAL DIV
2021 INTERIM
YIELD %
EX-DATE
RECORD DATE
PAYMENT DATE
DRP
MARKET CAP
BSP
44,088
12.41
–
–
K1.3400
K0.34
13.53
FRI 23 SEPT 22
MON 26 SEPT 22
FRI 14 OCT 22
NO
5,317,971,001
 KSL
0
2.79
–
–

K0.1850

K0.0130

9.93

MON 5 SEPT

22

TUE 6 SEPT 22
TUE 4 OCT 22
NO
64,817,259
STO
1,763
19.10
–
–

K0.2993

K0.26760

2.96

MON 22 AUG 22
TUE 23 AUG 22
THU 22 SEPT 22
–
–
KAM 
0
0.95
–
–

–

–

–
–
–
–
YES
49,891,306
NCM 
0
75.00
–

–

USD$0.075

K0.70422535

–

FRI 26 AUG 22
MON 29 AUG 22
THU 29 AUG 22
–
33,774,150
NGP

0

0.69
–

–

–

–

–

–
–
–
–
32,123,490
CCP

21,288

1.90

–
–

K0.134

–

6.19

MON 19 SEP 22
TUE 27 SEP 22
FRI 18 NOV 22
YES
569,672,964
CPL
0
0.95

–
–
K0.04
–

4.20

TUE 5 APR 22
THU 14 APR 22
FRI 29 APR 22
–
195,964,015
Market Alert Feb 10 
CCP granted "Approval in Principal" for a Banking License by Bank PNG
Dual Listed PNGX/ASX stock
BFL – 4.65 -25c
KSL – 77c +.05c
NCM – 24.75 +2.30
STO – 6.95 – 4c
The alternatives
Gold – 1,874
Oil – WTI 79.33
Platinum – 950
Bitcoin – 21,777
Litecoin – 92.37
Interest Rates
On the interest rate front, 364 day TBills settled a little with this weeks auction averaging 2.87% and BPNG issuing 341 mil. The market was oversubscribed by 249mill.
There has been no indication on a date set for the next GIS auction.
---
What we've been reading this week
Shell Board of Directors Sued over "Flawed" Climate Strategy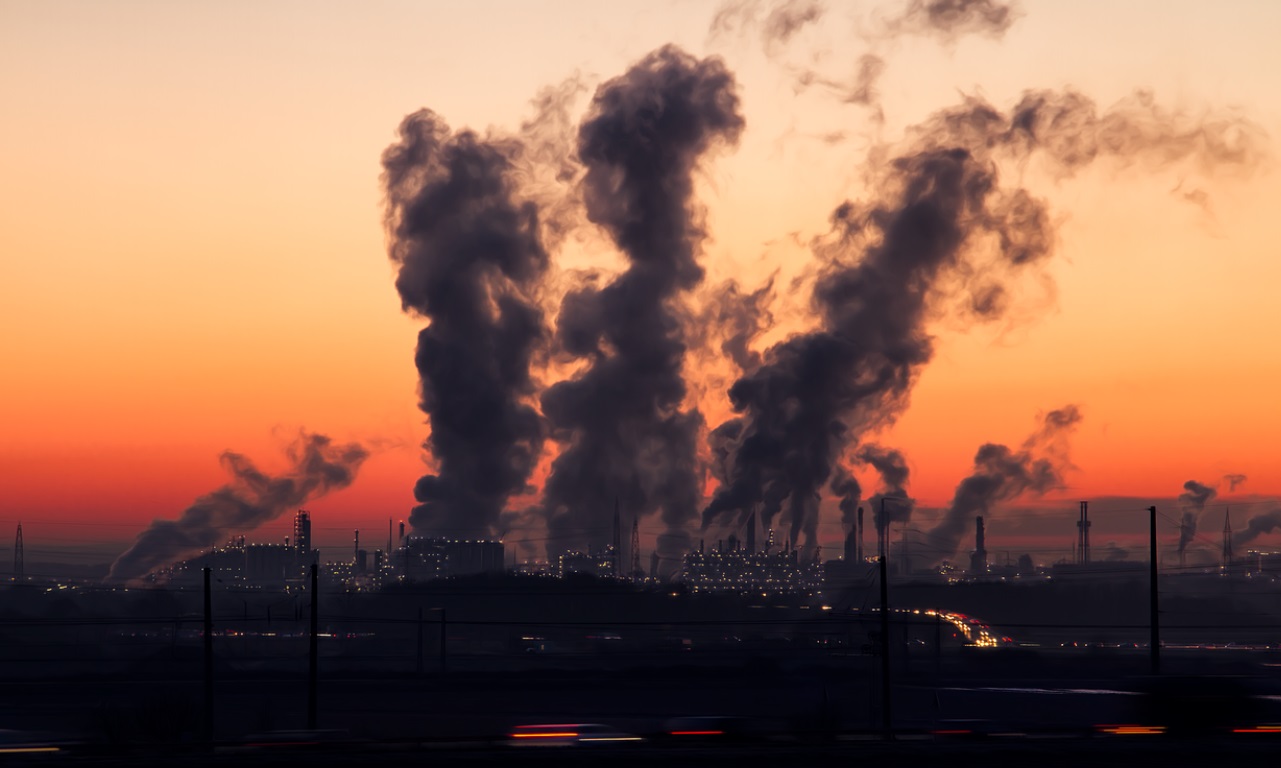 Environmental law organization ClientEarth announced today that it has launched legal action against the board of directors of energy giant Shell in the UK, arguing that the company's "flawed" energy transition strategy puts shareholder value at risk, and asking the court to order the board to strengthen the company's climate plans.
According to ClientEarth, the suit is the first of its kind to seek to hold corporate directors personally accountable to prepare for the energy transition.
In a statement provided to ESG Today, a Shell spokesperson said:
"We do not accept ClientEarth's allegations. Our directors have complied with their legal duties and have, at all times, acted in the best interests of the company."
In 2020, Shell announced a commitment to achieve net zero in its operations by 2050, and in 2021, the company launched its "Powering Progress" strategy, detailing how it will achieve its target to be a net-zero energy business by 2050 across Scope 1, 2 and 3 emissions, with initiatives including investing in renewable and clean energy solutions. The energy transition strategy was approved by shareholders in an advisory vote in 2021.
In a statement announcing the legal action, however, ClientEarth described the plan as "simply unreasonable," arguing that the strategy fails to deliver sufficient emissions reductions to align with global climate goals, and continuing with fossil fuel production for decades, tying the company to investments that may become unprofitable amidst the global transition to cleaner energy sources. ClientEarth said that it is bringing the case as a shareholder in the company.
ClientEarth said:
"The future consequences of Shell's flawed climate plans could cause the company's value to plummet, costing jobs and running the risk of shareholders and investors losing significant amounts of money, including people's pension funds."
The suit marks the latest in a series of shareholder and legal challenges to face Shell over its energy transition strategy, including a complaint filed earlier this month to the SEC by advocacy group Global Witness accusing the company of greenwashing by misleading investors about the amount of investment it is directing towards renewable energy. In 2021, a case filed in a Dutch court resulted in an order for the company to slash emissions by 45% by 2030. In the ruling, the Dutch court judge said that Shell's energy transition plan was "not concrete and is full of conditions."
In its statement, ClientEarth said that Shell's interim targets and strategy to become a net zero emission energy business by 2050 "simply don't add up," citing analyst research suggesting that the plans would only achieve a 5% net emissions reduction by 2030.
ClientEarth Senior Lawyer Paul Benson said:
"Shell is seriously exposed to the risks of climate change, yet its climate plan is fundamentally flawed. In failing to properly prepare the company for the net-zero transition, Shell's Board is increasing the company's vulnerability to climate risk, putting its long-term value of in jeopardy."
Several institutional investors have announced support for the action by ClientEarth, including UK Government-backed pension scheme Nest, UK local government pension scheme London CIV, the Swedish Government pension fund AP3, Danske Bank Asset Management & Danica Pension in Denmark, and AP Pension in Sweden.
In a social media statement following the announcement, Mark Fawcett, Chief Investment Officer of Nest said, "we hope the whole energy industry sits up and takes notice."
Fawcett added:
"Investors want to see action in line with the risk climate change presents and will challenge those who aren't doing enough to transition their business."
In the company's statement, the Shell spokesperson said that the company will oppose ClientEarth's application in the court to pursue the claim. The spokesperson added:
"We believe our climate targets are aligned with the more ambitious goal of the Paris Agreement: to limit the increase in the global average temperature to 1.5°C above pre-industrial levels. Our shareholders strongly support the progress we are making on our energy transition strategy, with 80% voting in favour of this strategy at our last AGM.
"ClientEarth's attempt, by means of a derivative claim, to overturn the board's policy as approved by our shareholders has no merit."
---
Transforming Africa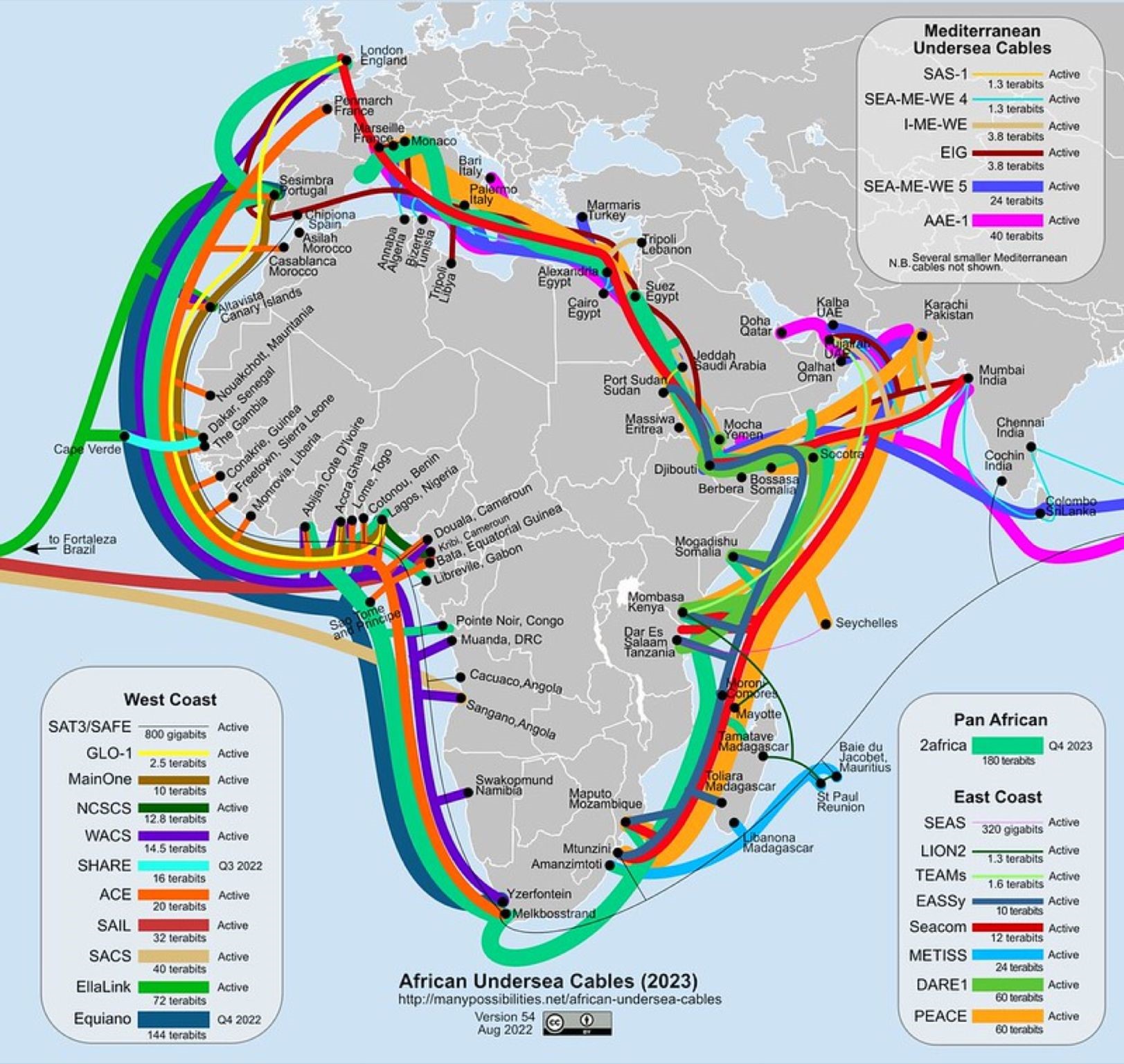 This is a wonderful development for Africa.
World's LONGEST Subsea Cable, 2Africa, landed in Africa last December and goes live this YEAR: A consortium of big name #tech firms have succeeded in expanding #Internet connectivity for the African continent.

#MTN GlobalConnect announced that the world's longest undersea cable, #2Africa, made landfall last December at Yzerfontein and Duynefontein in #SouthAfrica.

The 2Africa cable is owned by a consortium that includes firms such as #MTNGlobalConnect, #Meta Platforms (Facebook), #ChinaMobileInternational, #Orange, #center3, #TelecomEgypt, #Vodafone and #WIOCC.

2Africa cable

Announced in 2020, the 2Africa cable, has been described as the "most comprehensive" subsea cable to serve the #Africancontinent and #MiddleEast region.

When completed, the 2Africa cable will stretch 45,000 km (27,961,704 miles) long, and runs from #Europe through the #AtlanticOcean and #IndianOcean (going completely around the African continent), and then back into Europe via the #RedSea and the #Mediterranean.

It will serve 33 markets and have at least 47 landing stations.

#Alcatel Submarine Networks is building 2Africa and its extensions using a new #technology called Spatial Division Multiplexing (SDM).

The cable, with a design capacity of up to 180 TBps. on key parts of the system, will deliver much-needed internet capacity, reliability, and improved internet performance across large parts of #AFRICA, and will supplement capacity demand in the Middle East.

The 180 TBps capacity of Africa2 is 36Tbps faster than Google's Equiano cable.

The 2Africa cable connection will go live in 2023.

Demand driven

"Data traffic across African markets is expected to grow between four and five fold over the next 5 years, so we need infrastructure and capacity to meet that level of growth and demand," said #MTNGroup President and CEO Ralph Mupita.

"MTN GlobalConnect is pleased to participate in this bold 2Africa subsea cable project," added MTN GlobalConnect CEO Frédéric Schepens. "The initiative complements our terrestrial fibre strategy to connect African countries to each other and to the rest of the world."

"We are building scale #infrastructure assets to meet the explosive growth in #data traffic and accelerate the digital economy on the continent, by creating a #panAfrican fibre railroad driving affordable connectivity," said Schepens.

The 2Africa subsea cable system will support both the western and eastern sides of Africa, once complete in 2023 and 2024 respectively.

This means that South African service providers can acquire capacity in carrier-neutral data centres or open-access cable landing stations on a fair and equitable basis.
---
POST-PANDEMIC LEADERSHIP: New Challenges for Positive Influence Leaders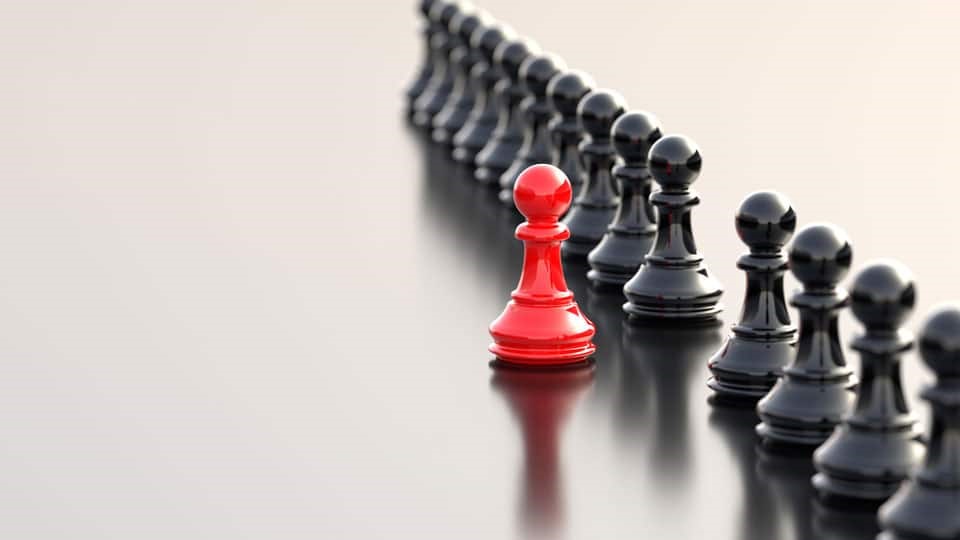 Glenn Parker CEO Insights
The ultimate measure of the man is not where he stands in the moments of comfort, but where he stands at times of challenge and controversy. — Dr. Martin Luther King, Jr.
Most leaders would prefer to learn new skills or gain additional insight into their strengths and weaknesses by taking a class, reading a book, or listening to a speaker. Typically, they would not opt for a learning environment that involved living and working on the frontlines of a full-blown international health crisis. Nevertheless, leaders in our study group told us that they learned or re-learned three very important leadership imperatives:
A Blurring of the Lines Between Work and Family Life
Employees Want More Empowerment and Engagement
Creating a Great Place to Work is a High Priority
Blurring the Lines Between Work and Family Life
We learned that the pandemic reshaped the demarcation between work, family life, and employee well-being.  Leaders will no longer be able to say that their responsibilities to employees end at the plant gate, the office entrance, the building lobby, or the restaurant door. 
Leaders need to work with 'the individual as a whole.' An employee's work persona is just one part of their wider life experience, embedded deeply with the community and wider society. Leaders must shift their mindset to acknowledge that employees' experience goes beyond work. (Mukherjee & Krish, Oct. 4, 2021).
One organizational leader stated: "we need to be more flexible in working with each other.  As long as the work gets done correctly, we must let people decide when and where the work gets done."
As Bill Kohl of the Greenwood Hospitality Group told us in unambiguous terms: "we are not going back to 'normal' whatever that means. We will be very flexible regarding the needs of our people because we will need more creative solutions to our issues."
More Empowerment and More Employee Engagement
Another new role for post-pandemic leadership is to create psychologically safe spaces for employees to speak up about their needs and share their ideas for workplace improvements. During the crisis, the very best leaders experienced the value of employee empowerment.  As Mitch Rudin of Savills told us, "There will be more empowerment of employees and listening to their ideas leading to a better way of leveraging our resources. Along the same lines, we learned that ordering people back to the office does not work. What is more effective is creating an exciting environment that reflects the organization's culture and leadership that is present, compassionate, and listens."  Similarly, Mike Hemphill of the Clinton Foundation's Leadership Scholars Program said, "we can be more open to new ideas and new ways of doing things.  And we will." 
To make this happen, you must have a high level of employee engagement that results in a culture of openness to opinions and willingness to consider ideas for organizational improvement from everyone. To create such a viable and diverse culture, the new leaders must ensure that all employees have equal access to opportunities and forums where they can be heard. This is especially true for women who were disproportionately impacted by the crisis due to a lack of childcare options, paid family leave, and inflexible corporate policies. 
Employee empowerment is central to the new leadership mantra.  As Café Fresco owner Jen Fertenbaugh made very clear: "we need to step back more and resist the tendency to stick our fingers in everything.  In practical terms, this means empowering our managers to make daily decisions." 
Creating a Great Place to Work
During the pandemic, ". . . it became even more crucial that leaders appreciate and recognize the hard work and extra effort of their employees.  When asked, even in less stressful times, employees consistently say they want more recognition for their efforts . . .. When employees feel appreciated, the company experiences higher customer satisfaction and lower turnover rates — a winning combination (Parker, January 20, 2022).
AMTRAK'S Donna DiDomenico put it succinctly: "going forward, we need to build a culture that unites employees and says clearly to them, 'we want you here.'" 
As Shellye Archambeau put it: "companies need to realize there is a power shift going on — more power is shifting toward employees and away from management. Companies will need to re-think how we work going forward." 
Similarly, Derek Beckman, a Courtyard by Marriott General Manager, told us that "we need to be very transparent about what we're doing and why we're doing it." 
Many leaders we interviewed understood and recognized that some good things happened during this crisis.  There was much innovation, more collaboration, increased empowerment, and a ramping up of concern and caring for employees.  As a result, it is essential, as Steve Glaude of the Coalition for Non-Profit Housing and Economic Development told us, "To capture the learnings from this experience and put the positive ones in place going forward."  
Positive Influence Leaders are Lifelong Learners
Great leaders are reflective.  They take time to think about and catalogue what they learned and how they can use the learnings in the future. The most compelling lessons learned focus on your personal development as a leader.  Often during a crisis, leadership skills change, or they should change as required by the exigencies of the situation. Adaptation to the problem is usually determined by the nature of the crisis, the type of product or service your organization provides, and your experience with crisis management. 
The most effective leaders are also lifelong learners.  They always want to know more, to increase their skills, to be more able to understand people and situations, and, of course, to respond as a great leader.
I hope you have enjoyed this week's read, please feel free to contact me if you wish to discuss your investment journey, have a safe week ahead.
Regards,
Regards,
Chris Hagan.
Head, Fixed Interest and Superannuation
JMP Securities
Level 1, Harbourside West, Stanley Esplanade
Port Moresby, Papua New Guinea
Mobile (PNG):+675 72319913
Mobile (Int): +61 414529814