13 March, 2023
Welcome to this week's JMP Report
Last week we saw three stocks trade on the local bourse BSP, KSL, and STO. BSP traded 19,624 shares, closing 50 toea lower at K12.50, KSL saw 16,119 shares trade, closing 10 toea lower while STO saw 201 shares trading down 1 toea.
Refer details below
WEEKLY MARKET REPORT | 6 March, 2023 – 10 March, 2023
STOCK 
QUANTITY
CLOSING PRICE
CHANGE
% CHANGE
2021 FINAL DIV
2021 INTERIM
YIELD %
EX-DATE
RECORD DATE
PAYMENT DATE
DRP
MARKET CAP
BSP
19,624
12.50
-0.5
-4.00
K1.4000
–
13.53
THUR 9 MAR 2023
FRI 10 MAR 2023
FRI 21 APR 2023
NO
5,317,971,001
 KSL
16,119
2.60
–

0.10

-3.85
K0.1610
–

9.93

FRI 3 MAR 2023
MON 6 MAR 2023
TUE 11 APR 2023
NO
64,817,259
STO
201
19.09
-0.01
-0.05
K0.5310

–

2.96

MON 27 FEB 2023
TUE 28 FEB 2023
WED 29 MAR 2023
YES
–
KAM 
0
0.95
–
–

–

–

–
–
–
–
YES
49,891,306
NCM 
0
75.00
–

–

USD$1.23

–

–

FRI 24 FEB 23
MON 27 FEB 23
THU 30 MAR 23
YES
33,774,150
NGP

0

0.69
–

–

–

–

–

–
–
–
–
32,123,490
CCP

0

1.90

–
–
–

–

6.19

–
–
–
YES
569,672,964
CPL
0
0.95

–
–
–
–

4.20

–
–
–
–
195,964,015
Dual listed stock
BFL – $4.70 -69c (ex-dividend)
KSL – .745 flat (ex-dividend)
NCM – $23.34 -73c
STO – $7.20 +1c
Market Alerts
KAML NTA as at 28.02.23
Download announcement
Interest Rates
Some pressure was eased at last weeks TBill auction with the 364 day averaging 2.62%. The Bank came to the market with an extra 80mill, leaving the market 90mill oversubscribed. The shorter paper averaged
1.99% for the 182 day – and 2.10 for the 273 day paper.
No announcements on the commencement of the 2023 GIS Program.
Finance company money ranging from 1% for 60days and 2% for 1yr depos.
Alternatives
Gold – 1867 +.60
Oil – 76.59 -.39
Precious Metals Index – 1401 -1.85%
Bitcoin – 21,408 -4.53%
Ethereum – 1552 -1.05%
PAX Gold – 1936 +4.78%
---
What we've been reading this week
Saudi Aramco's $161bn profit is largest recorded by an oil and gas firm
Amnesty International hits out at 'shocking' annual figure reaped through sale of fossil fuel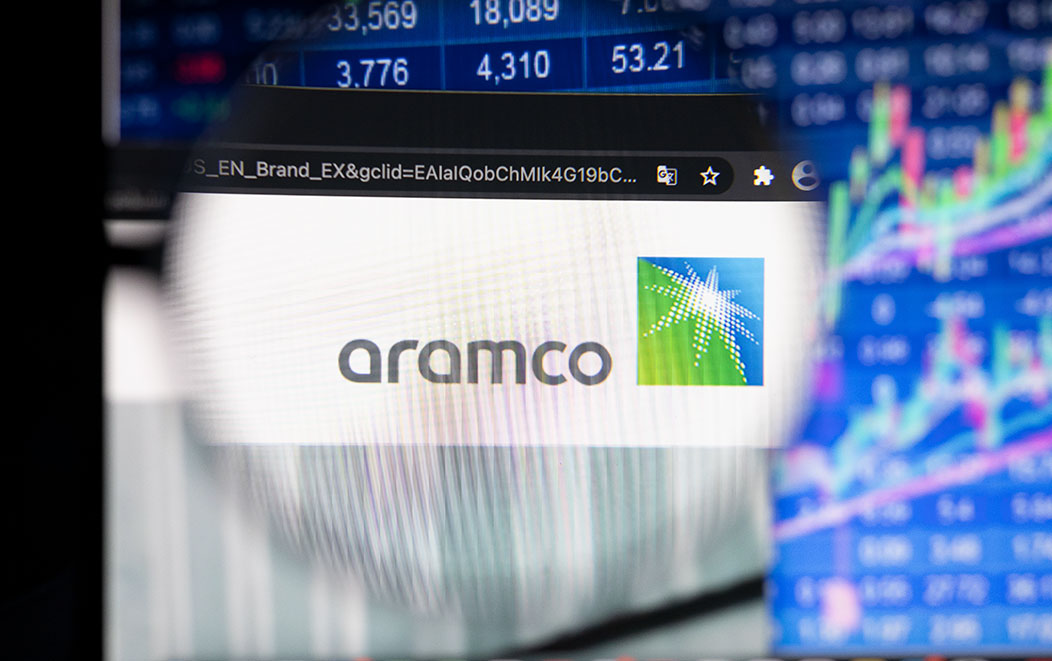 Mark Sweney
Mon 13 Mar 2023 00.58 AEDT
Saudi Aramco has reported a record $161bn (£134bn) profit for 2022, the largest annual profit ever recorded by an oil and gas company, fuelled by soaring energy prices and rising global demand.
The largely state-owned company's profits rose by 46% year on year and it made more than the recent bumper results reported by Shell, BP, Exxon and Chevron combined.
"Aramco delivered record financial performance in 2022, as oil prices strengthened due to increased demand around the world," said Amin Nasser, the chief executive of Saudi Aramco, which is listed on the Riyadh stock exchange.
The world's biggest oil company, which is 95%-owned by the Saudi Arabian government, declared a $19.5bn dividend after its fourth-quarter trading.
Its board has also recommended the issuance of bonus shares, with investors receiving an extra share for every 10 they currently own.
While oil and gas companies are enjoying bumper results because of the impact of factors such as the war in Ukraine – with bosses taking home "jaw dropping" pay packages as a result – Saudi Aramco's performance dwarfs its rivals.
The company's profits for last year are almost triple that of Exxon's $56bn and more than four times that of Shell ($39.9bn), Chevron ($36.5bn) and BP ($27.7bn), most of which are also performing at record levels.
Saudi Aramco, which is the world's second most valuable publicly listed company after Apple, said its results were "underpinned by stronger crude oil prices, higher volumes sold and improved margins for refined products".
Brent crude oil, the benchmark oil price, has fallen back to $82 a barrel, having hit $120 a barrel after Russia's invasion of Ukraine.
The company reaffirmed it would continue to invest to increase its maximum potential production capacity to 13m barrels a day by 2027.
Capital expenditure rose by 18% to $37.6bn last year, and is expected to increase to between $45bn and $55bn in the coming years, the company said.
"Our focus is not only on expanding oil, gas and chemicals production but also investing in new lower-carbon technologies with potential to achieve additional emission reductions in our own operations and for end users of our products," Nasser said.
Amnesty International said Saudi Aramco's profits were "shocking", and should be used to fund a "human-rights-based" transition to renewable energy.
"It is shocking for a company to make a profit of more than $161bn in a single year through the sale of fossil fuel – the single largest driver of the climate crisis," said Agnès Callamard, Amnesty International's secretary general. "It is all the more shocking because this surplus was amassed during a global cost of living crisis and aided by the increase in energy prices resulting from Russia's war of aggression against Ukraine.
"It is past time that Saudi Arabia acted in humanity's interest and supported the phasing out of the fossil fuel industry, which is essential for preventing further climate harm."
---
Cleantech Startup Clearflame Raises $30 Million for Heavy Duty Engine Decarbonization Solution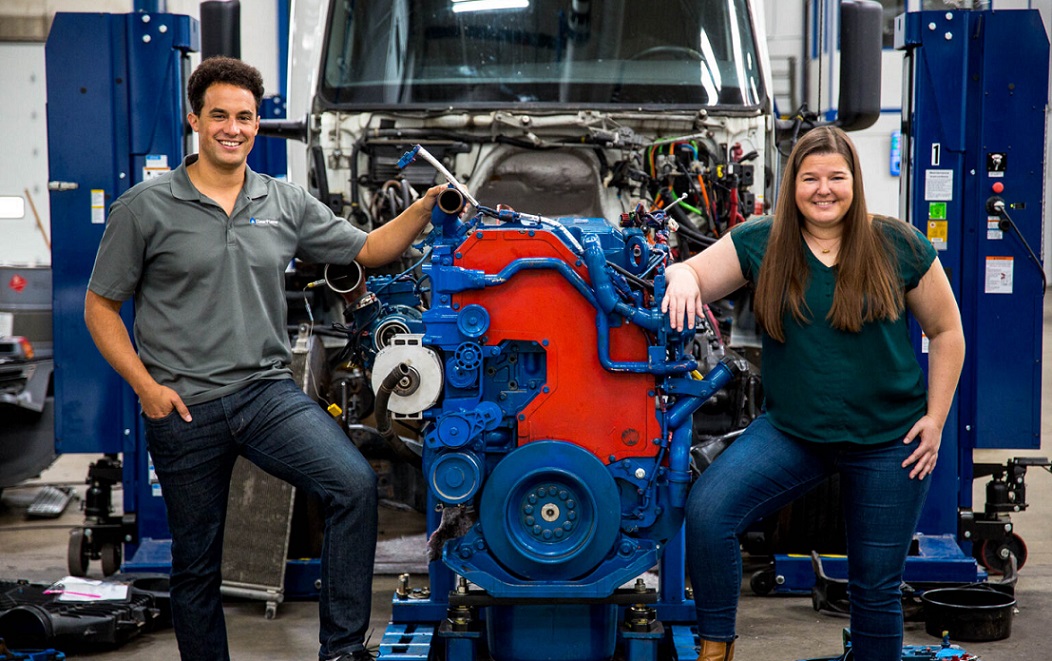 Mark Segal March 10, 2023
Cleantech startup ClearFlame Engine Technologies announced today that it has raised $30 million, with proceeds aimed at helping the company bring to market solutions to power heavy-duty engines with renewable fuels.
Founded in 2016, Chicago-based ClearFlame's patented technology enables heavy duty diesel engines to run on cleaner burning renewable liquid fuels. While initially targeting trucking, the company is also exploring partnerships and applications for its solutions for the mining, agriculture, and power generation sectors.
ClearFlame stated that it is piloting 5 trucks in collaboration with some of the largest fleet operators in North America. The company said that its technology can offer markets like ling-haul trucking with the same power, durability and performance as diesel engines, while integrating into existing manufacturing, fueling, maintenance and repair ecosystems.
BJ Johnson, ClearFlame CEO and co-founder, said:
"ClearFlame continues gaining momentum with technology that heavy-duty equipment users can deploy to more quickly and affordably meet critical ESG goals."
The Series B funding round was led by energy and commodities company Mercuria Energy Group, and also included existing investor Breakthrough Energy Ventures, who led ClearFlame's $17 million Series A financing in 2021. Additional investors in the current round included Rio Tinto, and mobility and energy company Copec's strategic venture arm WIND Ventures.
Boris Bystrov, Managing Director at Mercuria, said:
"Mercuria was an early adopter of various environmental products in its portfolio and has committed more than fifty percent of all new investments to the energy transition. Mercuria's strategic investment in ClearFlame's technology reflects the company's continued commitment to renewable fuels as part of the energy transition and its belief that ClearFlame's technology can economically decarbonize the heavy-duty industry by utilizing the existing liquid fueling infrastructure."
ClearFlame Chief Technology Officer and co-founder Julie Blumreiter added:
"The effort to achieve a sustainable clean energy and fossil-free future has to be inclusive and comprehensive. We welcome all partners who see our innovation as a means to make tomorrow's ESG goals today's realities."
---
Green bonds to fuel Air Products' hydrogen growth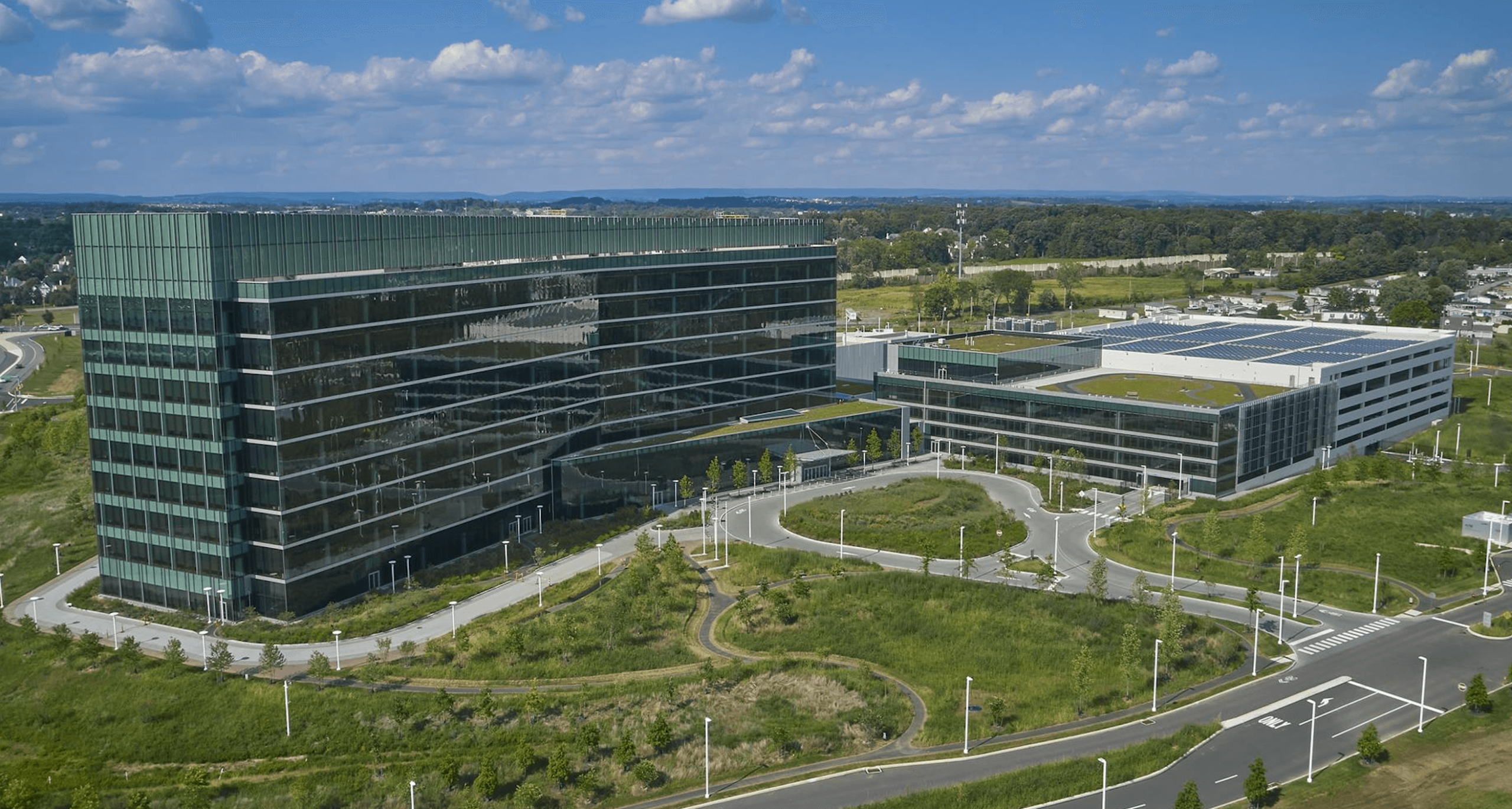 By Dominic Ellison Mar 06, 2023
Air Products has issued its first green bonds to fund investments in ammonia, hydrogen and sustainable aviation fuels (SAF).
The bond offerings totalled $600m aggregate principal amount of US dollar-denominated fixed-rate notes and €700m aggregate principal amount of euro-denominated fixed-rate notes.
Seifi Ghasemi, Chairman, President and CEO, said sustainability is key to its growth strategy.
He said, "We want to grow responsibly through sustainability-driven opportunities that benefit our customers and our world. Importantly, our multi-currency green bond offerings make us the first US chemical company to issue with green and blue hydrogen as an eligible expenditure category, further reinforcing our leading position advancing the energy transition through hydrogen for zero-emission transportation and industrial decarbonisation."
Pending full allocation of the net proceeds to eligible projects, Air Products may hold and/or invest the balance of such net proceeds not yet allocated, in the company's discretion, in its Treasury portfolio (in cash, cash equivalents, money market funds) in line with its Treasury policies, or use them to repay a portion of outstanding indebtedness.
Morningstar Sustainalytics, a leading global provider of environmental, social, and governance (ESG) research and ratings, has completed and published a Second Party Opinion (SPO) on Air Products' green finance framework.
The firm reviewed Air Products' green finance framework and determined that the planned use of proceeds is consistent with Air Products' sustainability strategy. Sustainalytics' SPO offers investors additional insight into the alignment of Air Products' green finance framework with the Green Bond Principles.
Air Products will publish annual updates on the allocation of the proceeds until the proceeds have been fully allocated to projects meeting the eligibility criteria.
Air Products and Mabanaft, through its subsidiary Oiltanking Deutchland, revealed intentions last November to build 'Germany's first' large-scale green energy import terminal in the Port of Hamburg to provide the country with hydrogen.
Under a joint development agreement, revealed today (November 17), the companies will look to facilitate the import of green ammonia from large-scale green hydrogen production facilities operated by Air Products and its partners around the world.
I hope you have enjoyed the read and thank you to everyone who have responded with your positive feedback on the Weekly Report. If I can assist you commence your investment journey, please do not hesitate to get in touch.
Regards,
Chris Hagan.
Head, Fixed Interest and Superannuation
JMP Securities
Level 1, Harbourside West, Stanley Esplanade
Port Moresby, Papua New Guinea
Mobile (PNG):+675 72319913
Mobile (Int): +61 414529814