30 May, 2023
Welcome to this week's JMP Report
Last week saw 5 stocks trade on the local market. BSP shares traded 5t higher KSL traded 9t lower., STO traded 386 shares, closing steady at K19.10, NCM traded 44 shares closing steady at K75.00 and CCP traded 4,642 shares, also closing steady at K2.00.
WEEKLY MARKET REPORT | 21 May, 2023 – 25 May, 2023
| | | | | | | | | | | | | |
| --- | --- | --- | --- | --- | --- | --- | --- | --- | --- | --- | --- | --- |
| STOCK  | QUANTITY | CLOSING PRICE | CHANGE | % CHANGE | 2021 FINAL DIV | 2021 INTERIM | YIELD % | EX-DATE | RECORD DATE | PAYMENT DATE | DRP | MARKET CAP |
| BSP | 1,116,032 | 12.85 | 0.05 | 0.39 | K1.4000 | – | 13.53 | THUR 9 MAR 2023 | FRI 10 MAR 2023 | FRI 21 APR 2023 | NO | 5,317,971,001 |
|  KSL | 300,000 | 2.20 | -0.09 | -4.09 | K0.1610 | – | 9.93 | FRI 3 MAR 2023 | MON 6 MAR 2023 | TUE 11 APR 2023 | NO | 64,817,259 |
| STO | 386 | 19.10 | – | 0.00 | K0.5310 | – | 2.96 | MON 27 FEB 2023 | TUE 28 FEB 2023 | WED 29 MAR 2023 | YES | – |
| KAM  | 0 | 0.95 | – | 0.00 | – | – | – | – | – | – | YES | 49,891,306 |
| NCM  | 44 | 75.00 | – | 0.00 | USD$1.23 | – | – | FRI 24 FEB 2023 | MON 27 FEB 23 | THU 30 MAR 23 | YES | 33,774,150 |
| NGP | 0 | 0.69 | – | 0.00 | – | – | – | – | – | – | – | 32,123,490 |
| CCP | 4,642 | 2.00 | – | 0.00 | K0.225 | – | 6.19 | FRI 24 MAR 2023 | WED 29 MAR 2023 | FRI 5 MAY 2023 | YES | 569,672,964 |
| CPL | 0 | 0.80 | – | 0.00 | K0.05 | – | 4.20 | WED 22 MAR 2023 | THUR 30 MAR 2023 | THU 30 JUL 2023 | – | 195,964,015 |
Dual Listed PNGX/ASX
BFL – 4.89 +9c
KSL – 77c steady
NCM – 25.90 -1.10
STO – 7.45 +21c
Our Order Book
Our Order Book this week has us as nett buyers of BSP, KSL, STO and sellers of CCP and CPL
In the Interest Rate Market
The bank took some liquidity out of the system last week by issuing 400mill 7 day Central Bank Bills (CBB) at 2.17% leaving the market 84mill short. In the 91daym the market took up 50mill still leaving 114mill short at 2.83%
In the TBill market BPNG came to the market with on 361 day TBills on offer. A total of 492mill bids were received with only 242mill accepted, therefore leaving the market 250mill short.
Finance company remains steady.
Other Markets
Gold – 1,944 – flat
WTI- 73.20 – +.73%
Natural Gas – 2.43 +.41%
Bitcoin – 28,107 +4.99%
Ethereum – 1,907 +5.64%
PAXGold – 1,964 -1.24%
---
What we've been reading this week
Water batteries could revolutionize power systems, reduce dependence on rare minerals
By Shaun Polczer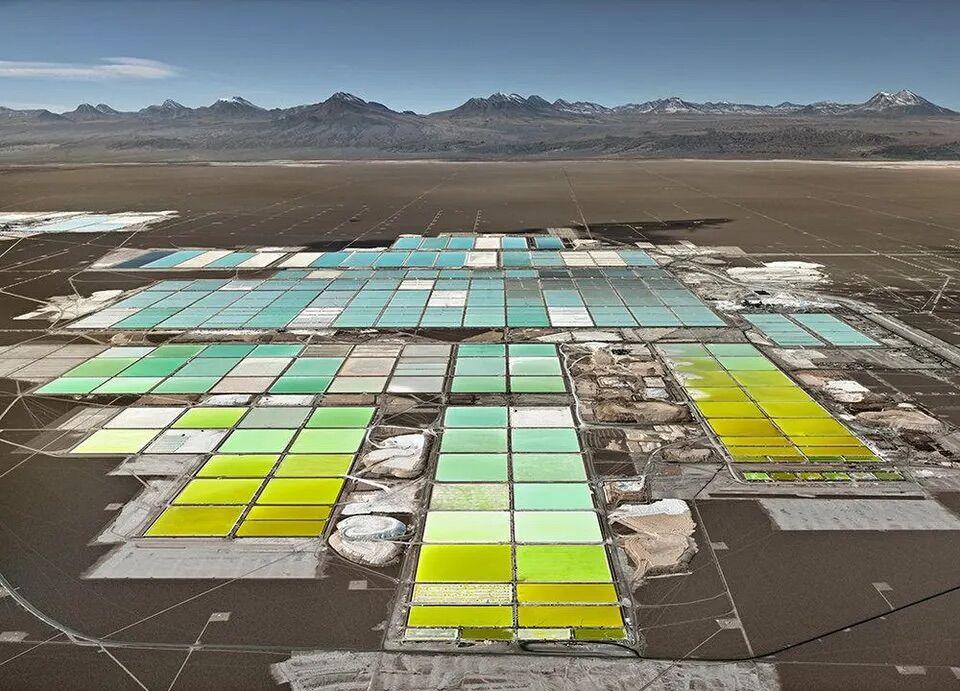 Lithium mining is more environmentally destructive than the materials it aims to replace.
There's an emerging consensus that decarbonizing the world's electrical systems rely on scarce rare Earth minerals in unstable countries that are equally as harmful to the environment as the materials they aim to replace.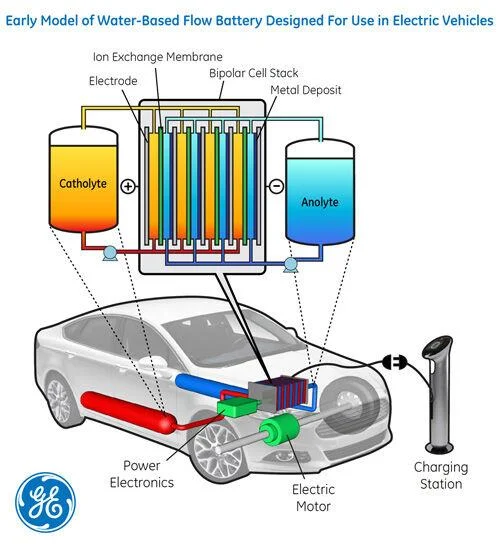 Water based batteries could replace the need for rare Earth minerals in EVs.
General Electric
But now a new water-based cell with 1,000 times more capacity than comparable metal-based power cells could transform how batteries are both used and produced, according to researchers at Texas A&M University.
Writing in the scientific journal Nature Materials, Texas A&M chemical engineering professor Dr. Jodie Lutkenhaus and assistant professor Dr. Daniel Tabor wrote metal-free aqueous batteries can potentially address the projected shortages of strategic metals such as lithium and cobalt and address safety issues found in lithium-ion batteries — namely, fire.
"There would be no battery fires anymore because it's water-based," Lutkenhaus said.
Aqueous batteries consist of a cathode, electrolyte and an anode, with the former and latter storing energy, while the electrolyte — a special organic salt water solution — is responsible for energy storage through kinetic interactions with a polymer-based electrode.
The study found the amount of energy stored via complex redox reactions can vary as much as 1,000% depending on the concentrations of water and salt in the electrolyte and the types of materials — which don't require rare Earth metals — used in the electrode.
Researchers macroscopically observed if the battery cathode was working better in the presence of certain kinds of salts through measuring exactly how much water and salt is going into the battery as it's operating.
"If an electrode swells too much during cycling, then it can't conduct electrons very well, and you lose all the performance. I believe there is a 1,000% difference in energy storage capacity, depending on the electrolyte choice because of swelling effects," Lutkenhaus wrote.
The use of a lithium-free alternative also provides greater control over the supply chain with materials available in the US, they said. China presently controls about 44% of global lithium production, 78% of cathode production and 70% of battery manufacturing for the electric vehicle market. In all, it controls about 70% of the lithium supply chain due to its own domestic lithium battery producers, six of which are the world's largest.
With Western nations such as the US and Canada relying on rare Earth minerals such as lithium to decarbonize their electrical and transportation systems, China invested considerable time and effort — not to mention dollars — to control the entire lithium supply chain, from mines in Argentina, Bolivia and Chile to the finished product and raising alarm bells in both the US and the EU.
"In the future, if materials shortages are projected, the price of lithium-ion batteries will go way up. If we have this alternative battery, we can turn to this chemistry, where the supply is much more stable because we can manufacture them here in the United States and materials to make them are here," they wrote.
At this point the technology is theoretical, there are no immediate plans for commercialization of the technology.
"We would like to expand our simulations to future systems. We needed to have our theory confirmed of what are the forces that are driving that kind of injection of water and solvent," Tabor said.
"With this new energy storage technology, this is a push forward to lithium-free batteries. We have a better molecular level picture of what makes some battery electrodes work better than others, and this gives us strong evidence of where to go forward in materials design." 
The project is funded by the US Department of Energy and the National Science Foundation through the Texas A&M Engineering Experiment Station.
Shaun Polczer is the Business Reporter for the Western Standard, based in Calgary. Formerly, a business reporter for the Calgary Herald, he has also held senior positions at the Daily Oil Bulletin, and the London Petroleum Economist. 
---
JPMorgan Announces one of Largest Ever Carbon Removal Purchases
Mark Segal May 23, 2023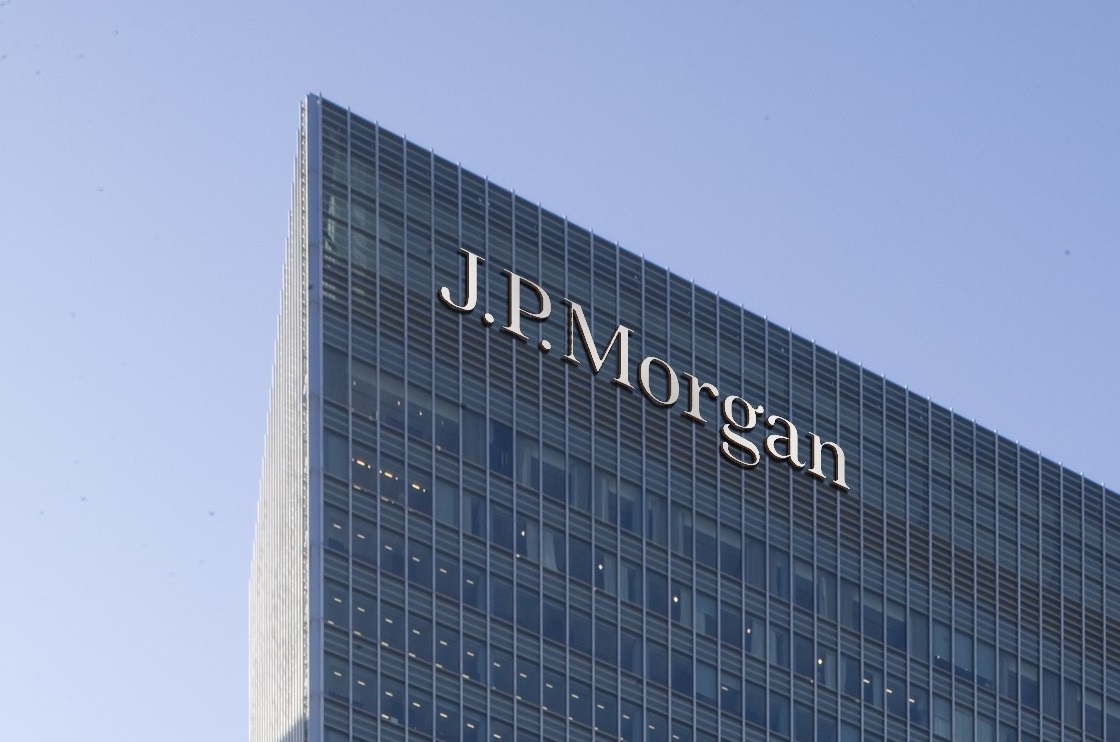 COMPANIES/ ENVIRONMENT
JPMorgan Chase announced today a series of deals aimed at removing and storing 800,000 metric tons of carbon dioxide from the atmosphere, valued at over $200 million, marking one of the largest carbon dioxide removal (CDR) purchases to date.
The agreements are expected to enable JPMorgan to match its entire unabated direct operational emissions footprint by 2030, the firm said.
Brian DiMarino, Head of Operational Sustainability at JPMorgan Chase, said:
"Alongside facilitating sustainable finance and supporting clients in the energy transition, within our operations, we're first reducing emissions to minimize our environmental impact and then addressing what we can't yet abate. Our goal is to remove and durably store one ton of CO₂ for every ton of unabated direct operational emissions by 2030."
According to the landmark Intergovernmental Panel on Climate Change (IPCC) climate change mitigation study released last year, scenarios that limit warming to 1.5°C include carbon dioxide removal methods scaling to billions of tons of removal annually over the coming decades.
The report also noted, however, that while there are multiple existing solutions to capture and store CO2, most are early stage and currently limited in scale. In addition to addressing its own unabated emissions, JPMorgan said that the new agreements are also aimed at helping accelerate the development of CDR technologies and support scaling up carbon removal projects.
Daniel Pinto, President and Chief Operating Officer at JPMorgan Chase, said:
"Financing promising technologies needed to help accelerate the low-carbon transition requires capital and expertise. We're working to drive scalable development of carbon removal and storage as commercial solutions and aim to send a strong market signal."
The agreements announced Tuesday by JPMorgan include one of the largest ever purchases in the direct air capture (DAC) industry, from Climeworks, valued at over $20 million, and covering the removal of 25,000 metric tons of carbon from the atmosphere over 9 years. DAC technology, listed by the IEA as a key carbon removal option in the transition to a net zero energy system, extracts CO2 directly from the atmosphere for use as a raw material or permanently removed when combined with storage.
JPMorgan also announced agreements with biomass carbon removal and storage (BiCRS) startups CO280 Solutions, for removals of up to 450,000 metric tons of CO2 over 15 years, and with Charm Industrial to remove and store approximately 28,500 metric tons over 5 years.
Additionally, JPMorgan also announced a $75 million commitment to Frontier, an advance market commitment coalition aimed at accelerating the development of carbon removal technologies with guarantees of future demand. The agreement includes purchases of $50 million for JPMorgan's own operational emissions, as well as providing clients with access to as much as $25 million of CDR.
Heather Zichal, Global Head of Sustainability at JPMorgan Chase, said:
"These agreements will meaningfully contribute to moving carbon removal forward as a solution available to a wider range of buyers, including our clients."
---
France Signs Short Haul Flight Ban into Law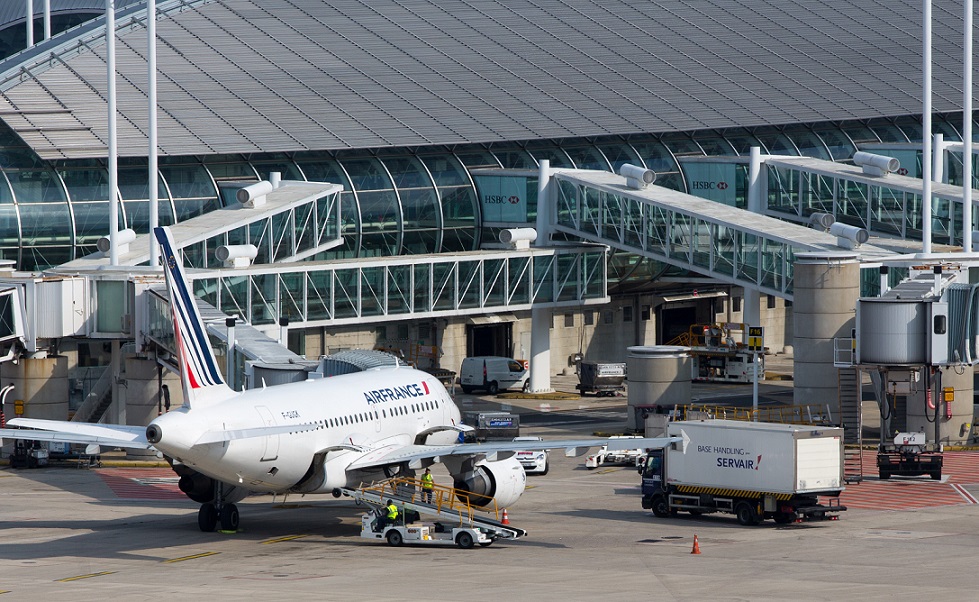 Mark Segal May 24, 2023
The government of France signed into law a new rule banning short-haul domestic flights on routes that can be serviced by rail in less than 2.5 hours, with the rules taking effect immediately.
The new rule was initially announced as part of France's Climate and Resilience Law, introduced in 2021, as part of a series of measures aimed at supporting the country's goal to reduce greenhouse gas (GHG) emissions by 40% by 2030, targeting key sectors such as housing, retail and transport, as well as rules requiring environmental labeling for goods and services and bans on fossil fuel advertising. France has also set a target to achieve carbon neutrality by 2050.
According to France Transport Minister Clément Beaune, "strongly stepping up our action in terms of decarbonizing transport" will be a necessary focus area for achieving carbon neutrality, with the sector accounting for 30% of emissions.
Beaune added:
"As we fight relentlessly to decarbonize our lifestyles, how can we justify the use of the plane between the big cities which benefit from regular, fast and efficient connections by train?"
While the government described the new rules as a "world first," the measure is mostly symbolic, effectively ruling out 3 routes between four cities, including Nantes, Bordeaux, Lyon and Paris-Orly, which account for a small proportion of total domestic flights in the country. The initial proposal for the ban had targeted flights with alternative train journeys of under 4 hours, although the law introduced shortened the length to 2.5 hour routes following objections from industry groups.
The European Commission approved the proposed law in December 2022, but added requirements for the rail alternatives to meet the needs of passengers who would otherwise fly, including frequency and capacity. The EU's requirements effectively cut the banned routes from eight to three, unless rail service improves on the remaining routes.
I hope you have enjoyed the read, please do contact me if you would like to discuss your investment journey further.
Regards,
Chris Hagan.
Head, Fixed Interest and Superannuation
JMP Securities
Level 1, Harbourside West, Stanley Esplanade
Port Moresby, Papua New Guinea
Mobile (PNG):+675 72319913
Mobile (Int): +61 414529814