22 November 2021
Welcome to this week's JMP Report.
On the equity front, BSP, NCM and CCP did all the heavy lifting with BSP trading large volume with 642,889 shares unchanged at K12.30, NCM had 294 shares trade at K75.00 while CCP had 58,918 shares trade at K1.69.
Refer details below;
WEEKLY MARKET REPORT 15.11.21 – 19.11.21

STOCK

 

QTY

CLOSING

CHANGE

% CHANGE
2020 Final Div
2021 Interim

Yield %

Ex Date

Record Date

Payment Date
DRP

BSP

642,889

12.30

–

0.00

K1.0500

K0.39000

11.61%

Fri 24 Sept
Mon 27 Sept
Mon 18 October
No

KSL

–

3.20

0.20
0.1875
K0.1690
K0.08250
7.74%
Wed 01 Sept
Thurs 02 Sept
Fri 01 Oct
No

OSH

–

10.60

–
0.00
K0.0000
–
0.00%
Mon 30 Aug
Mon 20 Sept
Thur 20 Oct
 

KAM

–

1.00

–
0.00
K0.0400
K0.06000
10.00%
Wed 15 Sept
Mon 20 Sept
Thurs 20 Oct
Yes

NCM

294

75.00

–

0.00
K0.0000
–
0.00%
Thu 26 Aug
Fri 24 Sept
Mon 01 Nov
 
NGP
–
0.70
–
0.00
K0.0000
–
0.00%
Fri 17 Sept
Fri 24 Sept
Mon 01 Nov
 

CCP

58,918

1.69

0.01
0.01
K0.1800
0.04600
6.19%
Fri 1 Oct
Fri 8 Oct
Fri 26 Nov
Yes

CPL

2,161

0.95

–

0.00
K0.0000
–
0.00%
 
 
 
 
On the dual listed stocks, Fridays closing prices on the ASX;
BFL – $4.65 +.05
KSL – $0.84 steady
OSH -$4.20 -$0.08
On the interest rate front, the TBill auction didn't disappoint with 364 day auction have a surprising result of 7.20%. In the longer end the market is still starved for stock but we may start to see some movement with the 2022 budget about to be announced.
Bank PNG Tap Bonds (non-institutional investors)
2yr – 8.0%
4yr – 8.85%
8yr – 9.40%
10yr – 9.40%
Finance Company money remains well offered with 12month rates with FIFL indicating 5.50% but I am sure there are better rates to be had on approach.
---
What we have been reading this week
What are we reading
FORTESCUE FUTURE INDUSTRIES TO DEVELOP PORTFOLIO OF MAJOR GREEN ENERGY AND HYDROGEN PROJECTS IN PAPUA NEW GUINEA
by PNG Business News -November 09, 2021
Fortescue Future Industries (FFI) is partnering with Papua New Guinea (PNG), one of the most renewable energy-rich countries in the world, to develop multiple large-scale green energy and green hydrogen projects.
FFI's Papua New Guinea Fortescue Future Industries Ltd, and the State of Papua New Guinea recently signed a Master Development Agreement (MDA) that will enable FFI to undertake feasibility studies to develop up to seven hydropower projects and 11 geothermal energy projects in PNG.
These projects would generate renewable electricity for the purpose of producing green hydrogen and green ammonia, creating a significant new domestic energy and export industry for PNG, which currently heavily relies on imported oil.
FFI Chief Executive Officer, Julie Shuttleworth AM said, "Our green energy vision for PNG will lead to more jobs, a stronger economy, thriving communities and importantly, lower emissions for Papua New Guinea.
---
Elon Musk's $100-million Carbon Removal XPrize announces first winners
By Nick Lavars
The $100-million Carbon Removal XPrize offers cash prizes for technological concepts that capture CO2 from the air
VIEW 7 IMAGES
The largest XPrize competition ever conducted has given out its first prize money, with 23 student teams receiving cash injections to further their carbon removal technologies. Among the winners are a mix of forward-thinking projects that take aim at the problem of mounting carbon dioxide in the atmosphere, and several that look to solve more than one environmental problem at a time
The US$100-million Carbon Removal XPrize kicked off back in February, and is aimed at accelerating technologies that can remove CO2 from the ocean and the air. Funded by Tesla and SpaceX CEO Elon Musk, the contest will take place across four years and see competing teams demonstrate not just how carbon can be captured from the air, but safely stored for a minimum of 100 years.
As part of the broader competition, $5 million was set aside for a Student Awards purse. The thinking behind this was to inspire the next generation of climate innovators, and 195 teams from 44 countries threw their hats into the ring. Their submissions involved detailed proposals on their technologies to convince a panel of judges that not only were they scientifically viable, but that the students had the technical know-how to execute on their plans.
Twenty-three teams were selected as winners, 18 of which were handed $250,000 to continue developing their technologies with the option of competing in the main competition. Five others were awarded $100,000 to develop their technologies designed to support the measurement, reporting or verification of carbon removal in a broader sense. Let's take a look at some interesting examples from this crop of winners.
CO2 to power asbestos removal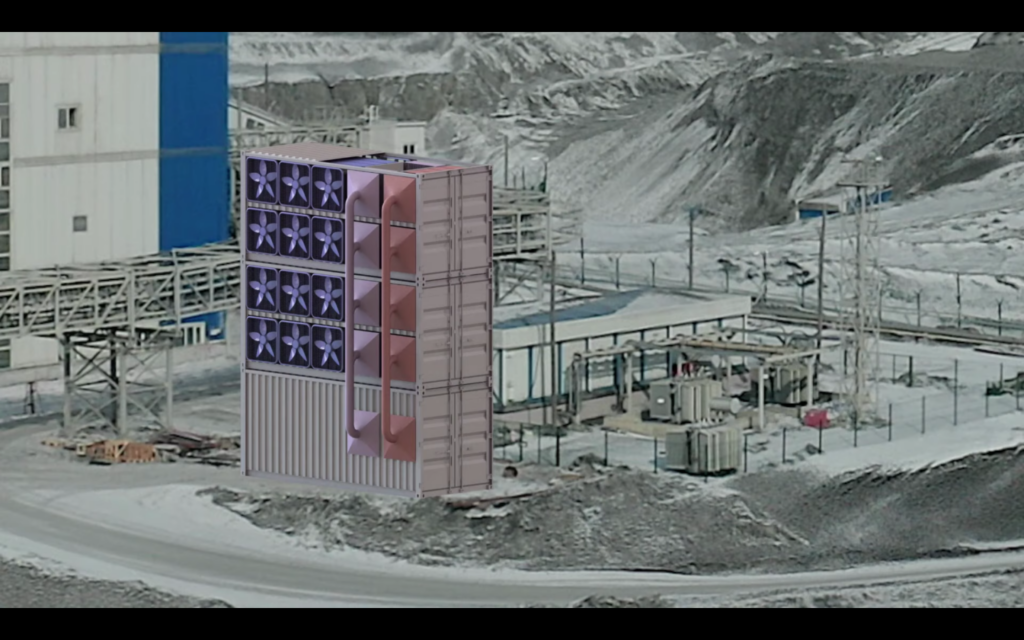 Skyrenu Technologies aims to process waste from asbestos mines as part of its CO2 removal operations
Skyrenu Technologies from Canada's Universite De Sherbrooke and Inrs-Eau Terre Environnement Research Centre hopes to use a direct air capture (DAC) system to solve two problems at once. These reactors are designed to remove CO2 from the ambient air, and the team's version funnels the high-concentration gaseous CO2 into a separate device where it combines with mine tailings to produce carbonated rocks for easy storage.
It plans to install these directly at mine waste sites to minimize transport, and its first port of call will be abandoned asbestos mines in Quebec, hoping to reduce health hazards from the residue. The process will be powered by renewable energy, and the team says two gigatons of existing tailings at the asbestos mines offer 700 metric tons of CO2 removal potential.
Tim Riedel• 3rd+Climate Activist, Founder of planetgroups, Skills Assessment Consultant, Systemic Coach, Ark2030 Founding Member, Member at Top Tier Impact6d • Edited • 6 days ago
Yesterday I watched two young climate activists, who had been on hunger strike before the German election, discuss the climate crisis with chancelor candidate Olaf Scholz. He had agreed to meet them weeks ago in order to convince them to stop the strike. Both desperate, one man, one woman, started the discussion with three scientific claims proposed by earth scientists, and demanded urgent action. Olaf Scholz reacted as he always does: Yes, but… – we need to do it moderately, in a balanced manner, with a sense of proportion, so as not to jeopardize our prosperity.
Regardless if Albert Einstein really said it, it is true: "The definition of insanity is doing the same thing over and over again and expecting different results." Our demands do not become more effective if we repeat them with more intensity. They only provoke more intensity on our counterpart`s side as well. It`s a vicious circle.
Harvard Professor Otto Scharmer has provided us with an excellent model of how we can do better than that – he calls it "Theory U". "It is the quality of our awareness" he says, "which determines the quality of our results." Instead of downloading and re-enacting the same action-reaction patterns we are so familiar with, and instead of just arguing on an apparently "objective" level of facts and figures, we have to listen, observe, sense, and connect on a deeper level. With ourselves, our deeper concerns and aspirations, with our source. And with those of our counterparts.
If we apply this to the climate crisis, we quickly understand that we all want the same. Prosperity, stability, identity, connectedness, and yes, life, and love. Which includes, which is nature in its purest sense. There is no ambiguity about that, no doubt possible. Nobody really wants to destroy the planet, not even for money. Not if we connect with ourselves, and with each other, on a deeper level.
The real challenge is, how do we get to that deeper level in our everyday settings which, to put it mildly, aren`t usually very conducive to accessing that kind of connection? The answer is: Have you ever tried? Have you ever had the courage to try?
Even as a long time trainer, facilitator, coach and consultant, I still find it such a hard and demanding thing to do. Often my courage and dedication are too weak to break the conventions of "modern business", to act against all expectations, and then to create space and connection for simple questions like: How are you here, what has your attention right now? What do you care about, really? And why is this important to you?
Disconnection from the living world is what brought us into the climate crisis. We can only overcome it by connecting.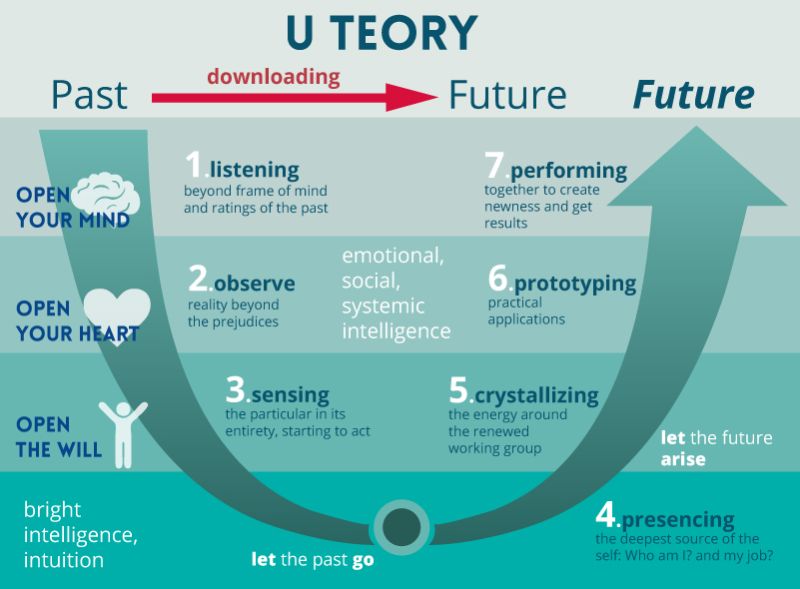 ---
Replacing Carbon Fuel With Nitrogen: Chemists Discover New Way To Harness Energy From Ammonia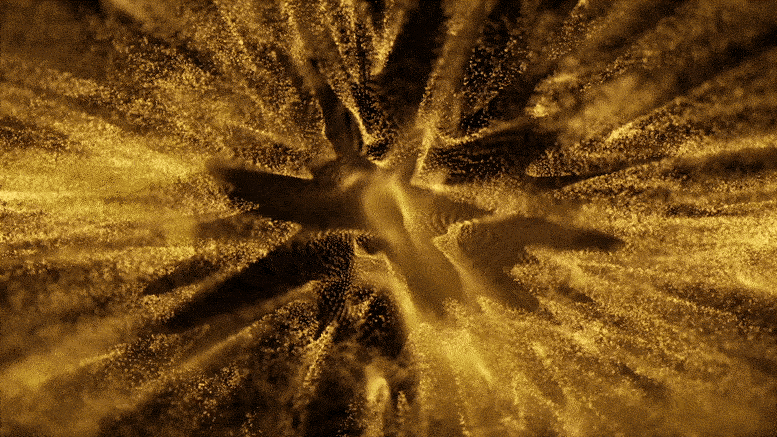 TOPICS: Energy University Of Wisconsin-Madison
By UNIVERSITY OF WISCONSIN-MADISON NOVEMBER 20, 2021
A research team at the University of Wisconsin–Madison has identified a new way to convert ammonia to nitrogen gas through a process that could be a step toward ammonia replacing carbon-based fuels.
The discovery of this technique, which uses a metal catalyst and releases, rather than requires, energy, was reported on November 8, 2021, in Nature Chemistry and has received a provisional patent from the Wisconsin Alumni Research Foundation.
"The world currently runs on a carbon fuel economy," explains Christian Wallen, an author of the paper and a former postdoctoral researcher in the lab of UW–Madison chemist John Berry. "It's not a great economy because we burn hydrocarbons, which release carbon dioxide into the atmosphere. We don't have a way to close the loop for a true carbon cycle, where we could transform carbon dioxide back into a useful fuel."
To move toward the United Nations' goal for the world to become carbon-neutral by 2050, scientists must consider environmentally responsible ways to create energy from elements other than carbon, and the UW–Madison team is proposing a nitrogen energy economy based on interconversions of nitrogen and ammonia.
The scientists were excited to find that the addition of ammonia to a metal catalyst containing the platinum-like element ruthenium spontaneously produced nitrogen, which means that no added energy was required. Instead, this process can be harnessed to produce electricity, with protons and nitrogen gas as byproducts. In addition, the metal complex can be recycled through exposure to oxygen and used repeatedly, all a much cleaner process than using carbon-based fuels.
"We figured out that, not only are we making nitrogen, we are making it under conditions that are completely unprecedented," says Berry, who is the Lester McNall Professor of Chemistry and focuses his research efforts on transition metal chemistry. "To be able to complete the ammonia-to-nitrogen reaction under ambient conditions — and get energy — is a pretty big deal."
Ammonia has been burned as a fuel source for many years. During World War II, it was used in automobiles, and scientists today are considering ways to burn it in engines as a replacement for gasoline, particularly in the maritime industry. However, burning ammonia releases toxic nitrogen oxide gases.
The new reaction avoids those toxic byproducts. If the reaction were housed in a fuel cell where ammonia and ruthenium react at an electrode surface, it could cleanly produce electricity without the need for a catalytic converter.
"For a fuel cell, we want an electrical output, not input," Wallen says. "We discovered chemical compounds that catalyze the conversion of ammonia to nitrogen at room temperature, without any applied voltage or added chemicals. This is the first process, as far as we know, to do that."
"We have an established infrastructure for distribution of ammonia, which is already mass produced from nitrogen and hydrogen in the Haber-Bosch process," says Michael Trenerry, a graduate student and author on the paper. "This technology could enable a carbon-free fuel economy, but it's one half of the puzzle. One of the drawbacks of ammonia synthesis is that the hydrogen we use to make ammonia comes from natural gas and fossil fuels."
This trend is changing, however, as ammonia producers attempt to produce "green" ammonia, in which the hydrogen atoms are supplied by carbon-neutral water electrolysis instead of the energy-intensive Haber-Bosch process.
As the ammonia synthesis challenges are met, according to Berry, there will be many benefits to using ammonia as a common energy source or fuel. It's compressible, like propane, easy to transport and easy to store. Though some ammonia fuel cells already exist, they, unlike this new process, require added energy, for example, by first splitting ammonia into nitrogen and hydrogen.
The group's next steps include figuring out how to engineer a fuel cell that takes advantage of the new discovery and considering environmentally friendly ways to create the needed starting materials.
"One of the next challenges I would like to think about is how to generate ammonia from water, instead of hydrogen gas," Trenerry says. "The dream is to put in water, air and sunlight to create a fuel."
Reference: "Spontaneous N2 formation by a diruthenium complex enables electrocatalytic and aerobic oxidation of ammonia" by Michael J. Trenerry, Christian M. Wallen, Tristan R. Brown, Sungho V. Park and John F. Berry, 8 November 2021, Nature Chemistry.
DOI: 10.1038/s41557-021-00797-w
This work was supported by the U.S. Department of Energy.
We hope you have enjoyed this weeks read. If you would like to purchase shares or interest rate products, please fee free to contact me.
Have an awesome week,
Chris Hagan,
Head, Fixed Interest and Superannuation
JMP Securities
Level 1, Harbourside West, Stanley Esplanade
Port Moresby, Papua New Guinea
Mobile (PNG):+675 72319913
Mobile (Int): +61 414529814