13 December 2021
Welcome to this week's JMP Report.
I guess the biggest news of the week was;
on Friday night the much anticipated CPI inflation came out in the US. Although it hit a 40 year high of 6.8%, market sentiment was expecting 7%, so it was a bit of a fizzle despite a 40yr high and,
the confirmation of Santos, STO (post OSH Suspension) have applied to the PNGX to list on the PNG Stock Exchange following the PNGSC's Approval. The relevant notices are attached;
Download PNGX Listing Application
On the equity front, the turnover was spread across most stocks last week with BSP, KSL, OSH, KAM, NCM, CCP and CPL. BSP traded 125,091 shares unchanged at K12.30, KSL had 8,128 shares trading down 50t to K2.70, OSH had 6,019 shares trade at K10.80 (now ceased trading), KAM traded 4,846 shares down 1t to close at K0.99, NCM on the other hand had 2,213 shares trading unchanged at K75.00. CCP saw 4,244 shares trade down 1t to close at K1.68 while CPL saw 75,000 shares trade unchanged at K0.95.
Refer details below.
WEEKLY MARKET REPORT DECEMBER 10, 2021
STOCK
CLOSING PRICE
CHANGE +/-

2020 Final Div
2021 Interim
Yield %
Ex Date
Record Date
Payment Date
DRP
MARKET
CAP
TOTAL
ISSUED
CAPITAL

BSP
12.30
0.00
K1.0500
K0.39000
11.61%
Fri 24 Sept
Mon 27 Sept
Mon 18 October
NO
5,270,833,466
428,523,046
KSL
2.70
-0.50
K0.1690
K0.08250
7.74%
Wed 01 Sept
Thurs 02 Sept
Fri 01 Oct
NO
71,522,493
22,350,779
OSH
10.80
+0.20
K0.0000
–
0.00%
Mon 30 Aug
Mon 20 Sept
Thur 20 Oct
KAM
0.99
-0.01
K0.0400
K0.06000
10.00%
Wed 15 Sept
Mon 20 Sept
Thurs 20 Oct
YES
49,891,306
49,891,306
NCM
75.00
0.00
K0.0000
–
0.00%
Thu 26 Aug
Fri 24 Sept
Mon 01 Nov
33,774,150
450,322
NGP
0.70
0.00
K0.0000
–
0.00%
Fri 17 Sept
Fri 24 Sept
Mon 01 Nov
32,123,490
45,890,700
CCP
1.68
-0.01
K0.1800
0.04600
6.19%
Fri 1 Oct
Fri 8 Oct
Fri 26 Nov
YES
520,403,951
307,931,332
CPL
0.95
0.00
K0.0000
–
0.00%
195,964,015
206,277,911
Stocks (ASX) close Dec 10;
BFL – $4.27
KSL – $0.815
NCM – $23.17
OSH Closed out at $4.04 no further trading. The ASX code will be STO.
On the interest rate front, the week was much the same with 364 day TBills remaining at 7.20% in the auction. GIS remain well sought after with no GIS auctions announced through the week. Bank PNG issued Tap Bonds and CBBills remain closed to the retail market.
Finance Company money remains stable around the 5.50% level for 12mth money.
Please feel free to contact me for a confidential discussion around your financial planning tools, dividends versus interest rates and how they work for you or a superannuation health check.
---
What we have been reading this week
What are we reading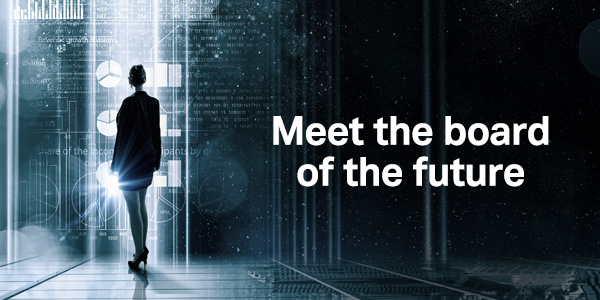 Future of the board – Governance Institute of Australia, Research Partner Diligent
Letter from Governance Institute of Australia Chair,
We are delighted to share the Future of the Board report with you, Governance Institute of Australia's key thought leadership project for 2021. Based on two highly qualified working groups and a survey of 550 professionals, this report provides a roadmap for leaders and directors – current and aspiring — eager to be well-positioned for the future. It provides a window into what the board of the future will likely need to look like, the key challenges predicted to be faced, which issues should be on its radar now and the skills and attributes future board members will need to be effective. We set the year 2025 as the 'future' benchmark, looking forward, but not too far into the future.
We want this to be a relevant, timely and useful guide for you and your teams. It's clear that leadership challenges are set to intensify, with the management of non-financial risks including climate change and ongoing pandemic fallout among the key issues at the top of directors' minds. Strategic thinking is set to be the #1 asset needed to tackle these issues, identified as the key attribute that will help directors navigate the challenges ahead. There were also some interesting views on the nature of the changes in the relationship between boards and management. Boards are also set to come under greater scrutiny, with strong opinions emerging about how many boards a director should sit on – and for how long.
There is concern from many of our survey respondents about the 'overcommitted director', but we also saw a clarifying view emerging from some of our roundtable participants who say we need to be careful and assess the size and commitment of a whole portfolio before limiting participation. Our report shows that for the board of the future, considering key decisions not just from a short-term profit perspective will be imperative, with 'social licence to operate' noted as the top ethical (or conduct culture) challenge boards will face in 2025. These are important discussions to have as we traverse a landscape where expectations will continue to grow of our leaders. How our directors be the most effective they can be in these challenging times when we also expect them to do more, faster, and in totally changed conditions and circumstances? Our Future of the board report will help you navigate the road ahead. Thank you to everyone who has been part of this important project, your time and feedback is invaluable. Also a special thank you to this year's sponsor, Diligent.
Pauline Vamos Chair, Governance Institute of Australia
Santos partners with CSIRO
Santos partners with CSIRO on development of new technology to negate carbon emissions Santos is partnering with Australia's national science agency, CSIRO, to develop what is hoped could become the lowest cost direct air capture technology in the world. The collaboration will continue to develop CSIRO Carbon Assist™ technology which removes CO2 directly from the atmosphere and higher-concentration post-combustion scenarios. The CO2 can then be safely and permanently stored as part of a carbon capture and storage (CCS) project, or used to make carbon-based products (CCUS).
The technology will be trialled and developed to realise its commercial potential at Moomba in South Australia, from where the captured CO2 will be transported by pipeline to Santos' A$220 million Moomba carbon capture and storage project. Santos Managing Director and Chief Executive Officer Kevin Gallagher said the announcement of the trial comes at an important time for the global community as the world struggles to find a credible pathway to achieve net-zero emissions by 2050.
"At Santos, we have an industry-leading target of achieving net-zero scope 1 and 2 emissions by 2040 and we are committed to looking at new technologies and finding cost[1]effective ways to reduce our emissions so that we can continue to supply affordable and cleaner energy to meet customer demand," Mr Gallagher said.
"Following the go ahead for our Moomba CCS project this week, we're proud to partner with CSIRO to develop ground-breaking carbon capture technology which is really a negative[1]emissions technology.
"This technology literally has the potential to negate emissions elsewhere in the economy, especially in hard-to-abate sectors that Australia still needs to manufacture essential everyday products – products like cement, steel and the chemicals that are the building blocks of the clothes we wear, our medical equipment, the packaging we use for bread and milk, the pipes that carry our water, toothpaste, detergents and many other things.
"With Moomba CCS having capacity to store up to 20 million tonnes of CO2 every year for 50 years, Moomba could be a large-scale, commercial CCS hub not only reducing Santos' emissions, but helping to cost-effectively negate emissions elsewhere in the Australian economy." CSIRO Energy Director Dr Marita Niemelae said that CO2 capture technologies will play a vital role in the transition to net-zero emissions.
"By collaborating with industry, we can demonstrate key technologies at scale, ensuring superior performance and economics," Dr Niemelae said.
Media Release Page 2 of 2 Santos Limited ABN 80 007 550 923 GPO Box 2455, Adelaide SA 5001 T +61 8 8116 5000 F +61 8 8116 5131 www.santos.com
"CSIRO has invested in CCS research for over 20 years, because of its potential for large[1]scale decarbonisation leading to emissions reduction and the creation of new industries.
"As Australia's energy transition catalyst, CSIRO is ensuring a pathway to secure, affordable, low-emissions energy for decades ahead." The partnership between Santos and CSIRO includes a framework for future commercialisation of the technology.
---
And one for PNG
UNEP's 2021 Champions of the Earth are:
The Sea Women of Melanesia (Papua New Guinea and the Solomon Islands), honoured in the Inspiration and Action category, train local women to monitor and assess the impacts of widespread coral bleaching on some of the world's most endangered reefs using marine science and technology.
Nairobi, 7 December 2021 – The UN Environment Programme (UNEP) today announced its 2021 Champions of the Earth. The Champions were chosen for their transformative impact on the environment and their leadership in advancing bold and decisive action on behalf of people and the planet.
Since its inception in 2005, the annual Champions of the Earth award, the UN's highest environmental honour, has been awarded to some of the world's most dynamic environmental leaders. So far, it has been awarded to 101 laureates, including 25 world leaders, 62 individuals and 14 organizations. This year, UNEP received a record number of nominations from all over the world.
"As we enter into a decisive decade, to cut emissions and protect and restore ecosystems, UNEP's Champions of the Earth demonstrate that all of us can contribute. Every single act for nature counts. The entire spectrum of humanity has both a global responsibility and a profound opportunity," said Inger Andersen, Executive Director of UNEP. "This year's Champions are women who not only inspire us, but also remind us that we have in our hands the solutions, the knowledge and the technology to limit climate change and avoid ecological collapse."
UNEP's 2021 Champions of the Earth are:
Prime Minister Mia Mottley of Barbados, honoured in the Policy Leadership category for her powerful voice for a sustainable world from the global south, consistently raises the alarm about the vulnerability of Small Island Developing States due to the climate emergency. The Prime Minister is a driving force for climate action across the Latin American and the Caribbean region – the first to agree on the Action Plan for the UN Decade of Ecosystem Restoration. Under her leadership, Barbados has adopted ambitious renewable energy targets, committing to a fossil-fuel free electricity sector and transport by 2030. At the same time, Barbados is implementing numerous conservation and restoration projects, from forests, through cities, to the coastline and the ocean. She also co-chairs the One Health Global Leaders' Group on Antimicrobial Resistance.
Dr. Gladys Kalema-Zikusoka(Uganda), honoured in the Science and Innovation category, was the first-ever wildlife veterinarian of the Uganda Wildlife Authority, and is a recognised world authority on primates and zoonotic diseases. As the founder and CEO of Conservation Through Public Health (CTPH), she leads the implementation of three integrated strategic programs using the 'One Health' approach.
Maria Kolesnikova(Kyrgyz Republic), honoured in the Entrepreneurial Vision category, is an environmental activist, youth advocate and head of MoveGreen, an organization working to monitor and improve air quality in Central Asia. Under Kolesnikova, MoveGreen developed an app called AQ.kg, which collects data every 20 minutes from the two largest Kyrgyz cities, Bishkek and Osh, about the concentration of pollutants in the air, including PM2.5, and PM10 and nitrogen dioxide.
By amplifying the significant work being done on the environmental frontlines, the Champions of the Earth awards aim to inspire and motivate more people to take to address the triple planetary crisis — climate change, nature and biodiversity loss, and pollution, chemicals and waste.
This year's awards highlight the UN Decade on Ecosystem Restoration, which runs until 2030, coinciding with the deadline for achieving the Sustainable Development Goals. By halting and reversing the degradation of terrestrial and aquatic ecosystems, we can prevent the loss of one million endangered species. Scientists say restoring only 15 per cent of ecosystems in priority areas and thereby improving habitats can cut extinctions by 60 per cent.
There has never been a more urgent need to revive damaged ecosystems than now. Ecosystems support all life on Earth. The healthier our ecosystems are, the healthier the planet – and its people. Ecosystem restoration will only succeed if everyone joins the #GenerationRestoration movement to prevent, halt and reverse the degradation of ecosystems worldwide.
About the UNEP Champions of the Earth
The UN Environment Programme's Champions of the Earth honours individuals, groups, and organizations whose actions have a transformative impact on the environment. The annual Champions of the Earth award is the UN's highest environmental honour. It recognizes outstanding leaders from government, civil society, and the private sector.
I hope you enjoyed this weeks read, have an awesome week and I look forward to bringing you next weeks read, until then
Regards
Chris Hagan,
Head, Fixed Interest and Superannuation
JMP Securities
Level 1, Harbourside West, Stanley Esplanade
Port Moresby, Papua New Guinea
Mobile (PNG):+675 72319913
Mobile (Int): +61 414529814