April 19, 2021
Welcome to this week's JMP Report.
On the equity front we saw an active week with BSP, KSL, OSH, CCP and CPL trading. BSP had 77,753 shares traded unchanged at K12.00, KSL traded 10,000 shares at K3.20, OSH had 1,023 shares traded K10.02, CCP had 11,259 shares trade at K1.69 while CPL had 13,250 shares trade at K0.60. Refer details below.
.
WEEKLY MARKET REPORT 12.04.21 – 16.04.21

STOCK

QUANTITY

CLOSING 

CHANGE

% CHANGE

BSP

77,753

 12.00

–

 

KSL

10,000

 3.20

–
 

OSH

1,023

10.02

–

 

KAM

–

 0.90

–

 

NCM

–

 81.50

–

 

CCP

11,259

 1.69

-0.01

 

CPL

13,250

 0.60

0.1

0.08
On the interest rate market we saw the 364 day bills average again at 7.20% with 12 month depos around the 5.50% area.
On the Fixed Interest market we saw the long anticipated announcement of the first tranche of Treasury Bonds with the following maturities and amount on offer.
INVITATION TO BID
Inscribed Stock AUCTION #: IS21/04/4-23
The Bank of Papua New Guinea invites Bids for the Tender of K1,000,000,000 Papua New Guinea Government Inscribed Stock as follows: –
S15022023 23-Apr-2021 8.50% – 15-Aug-2021 15-Feb-2023 100,000,000 8.50
S15052024 15-May-2020 9.00% 15-Nov-2020 15-May-2021 15-May-2024 300,000,000 9.84
S15082026 23-Apr-2021 10.00% – 15-Aug-2021 15-Aug-2026 300,000,000 10.00
S15082027 23-Apr-2021 10.50% – 15-Aug-2021 15-Aug-2027 150,000,000 10.50
S15082029 15-Feb-2020 11.50% 15-Feb-2021 15-Aug-2021 15-Aug-2029 50,000,000 11.82
S15112030 23-Apr-2021 12.00% – 15-May-2021 15-Nov-2030 50,000,000 12.00
S15022031 23-Apr-2021 12.50% – 15-Aug-2021 15-Feb-2031 50,000,000 12.50
We expect to see good interest across the curve. If you would like more information on how to participate in the auction, please do not hesitate to contact us
---
What we have been reading this week
Bank Recommends Avoiding LNG as it Explores Ship Decarbonization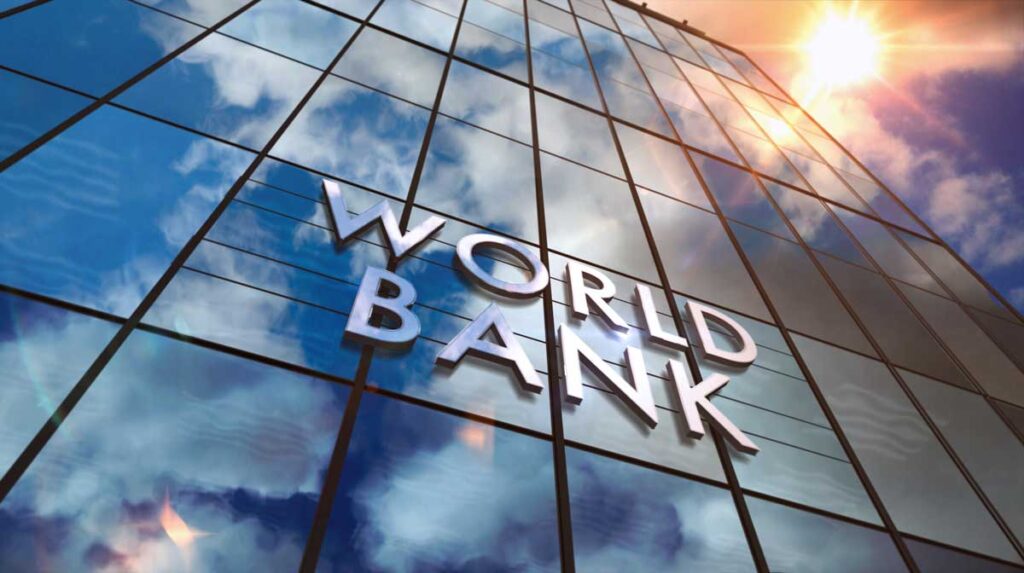 BY THE MARITIME EXECUTIVE 04-16-2021 02:48:36
As part of the ongoing debate on the means to achieve decarbonization for the maritime industry, the World Bank weighs in on the issue with a series of new research reports providing its perspective for policymakers and the industry. While it concludes that there are major opportunities, the international financial organization dismisses the long-term role of LNG instead joining the growing support for ammonia and hydrogen as the most promising future fuels for shipping.
In undertaking its research and releasing its reports the World Bank was seeking to present an overview on the issue for policymakers and its perspective for the industry saying that maritime transport needs to abandon the use of fossil-based bunker fuels and turn toward zero-carbon bunker fuels to lower and ultimately eliminate its climate impact.
"It is vital that we address the impacts of maritime transport on ocean health, which is at the heart of the Bank's transition to a Blue Economy. These reports offer policymakers useful tools to achieve a triple win – a healthier ocean, improved air quality, and reduced GHG emissions," said Karin Kemper, Global Director for Environment, Natural Resources and the Blue Economy.
In addition to its overview of the issues, the World Bank presented two reports, one focusing on the potential impact of the developing new markets in bunker fuel while the second looks specifically at the role of LNG in the transition to zero-carbon shipping. The World Bank findings indicate significant business and development opportunities for countries, including for developing and emerging economies, but sees limited, short-term potential for LNG.
The report entitled "The Role of LNG in the Transition Toward Low- and Zero-Carbon Shipping", finds that liquefied natural gas is likely to play a limited role in the decarbonization of the shipping sector. Based on the uncertain benefits, additional capital expenditures, risk of technology "lock-in," and a high potential for more damaging GCG emissions through methane leakage, the research recommends that countries should avoid new public policy that supports LNG as a bunker fuel, reconsider existing policy support, and continue to regulate methane emissions.
"This report suggests that, even in the short term, LNG may only play a limited role in the decarbonization of the maritime transport sector… The analysis concludes that LNG is likely to have a limited role as a bunker fuel, with any demand for LNG rapidly declining after 2030. Therefore, to minimize the potential loss of returns, industry stakeholders should consider LNG's questionable long-term competitiveness as a bunker fuel when developing their future business strategies," the World Bank writes.
In its other report, entitled "The Potential of Zero-Carbon Bunker Fuels in Developing Countries", the World Bank instead identifies ammonia and hydrogen as the most promising zero-carbon bunker fuels for shipping at present. They conclude that these emerging alternatives will be more scalable and cost-competitive than other biofuel or synthetic carbon-based options.
By transitioning toward zero-carbon shipping, many countries, especially those with large renewable energy resources, can break into a future zero-carbon fuel market says the World Bank pointing to the opportunities of modernizing countries' domestic energy and industrial infrastructure. The reports evaluate which developing and developed countries may be well-positioned to take advantage of this emerging investment opportunity, and present initial case studies for Brazil, India, Mauritius, and Malaysia.
"The maritime community, particularly in developing countries, has a unique opportunity in the context of these emerging zero-carbon bunker fuels," said Bernice Van Bronkhorst, Global Director for Climate Change at the World Bank. "Not only will they help decarbonize shipping, but they can also be used to boost domestic infrastructure needs and chart a course for low-carbon development more generally."
The research makes the case that strategic policy interventions are needed to hasten the sector's energy transition and seize opportunities for wider economic, energy, and industrial development in developing countries. The introduction of a meaningful carbon price the World Bank concludes would create a level playing field for the development and utilization of zero-carbon bunker fuels. Revenue generated by such a market-based measure they say can help support developing countries in their energy transitions and accelerate crucial research, development, and deployment of these fuels. 
Businesses should also focus on "no-regret" options, such as increased energy efficiency and maximum fuel flexibility. Constructive collaboration between industry stakeholders and policymakers, both at the IMO and on a national/regional level, can also create greater certainty on the availability, pricing, and timing of zero-carbon bunker fuels which can further boost their rapid uptake from 2030.
---
DBS Bank commits to zero thermal coal exposure by 2039
16 Apr 2021 10:42AM(Updated: 16 Apr 2021 10:50AM
SINGAPORE: Singapore's DBS Bank has committed to zero thermal coal exposure by 2039, as part of "continued efforts to tackle climate change and work towards a lower carbon future", it said on Friday (Apr 16).
To achieve this goal, the bank will cease the onboarding of new customers who derive more than 25 per cent of their revenue from thermal coal. This will take effect immediately.
It will also stop financing customers who derive more than 50 per cent of revenue from thermal coal from January 2026, except for their non-thermal coal or renewable energy activities.
These thresholds will be lowered over time, the bank said.
As part of its plans, DBS bank will leverage its framework to achieve "meaningful decarbonisation" in sectors that remain reliant on thermal coal.
"This will be conducted through engagements with customers to establish their transition strategies, and the incorporation of greenhouse gas reduction targets in all applicable sustainability linked loan structures," said the bank.
It will also disclose its thermal coal exposure annually in its sustainability report.
DBS in 2018 issued a statement to restrict financing to only coal-fired power projects that adopt more advanced technologies which emit lower carbon emissions, and to stop financing new thermal coal mining projects. This was followed by a blanket cease in financing any new coal power assets in April 2019.
At the same time, the bank increased its exposure to renewable energy projects at S$4.2 billion in 2020, up from S$2.85 billion in the preceding year.
Ms Tan Su Shan, group head of institutional banking at DBS Bank, said: "Every year counts in the journey towards a low-carbon future and we recognise the increasing need for transition financing to help industries gradually navigate away from brown to green.
"In turn, renewable energy will increasingly take centre stage as a core component in the world's transition towards net-zero.
"To spur the development of renewables, we have upped the ante on financing projects by leading energy players in the region with the aim to scale the reach and supply of renewable energy in the near future. I believe that our commitments will result in substantial impact in the years to come."
DBS recently committed to ensuring net-zero operational carbon emissions across the bank by 2022. It has also committed to using 100 per cent renewable energy for its Singapore operations by 2030.
Last year, the bank increased its operational energy consumption from renewables across its key markets to 21 per cent of the bank's total energy consumption, up from 14 per cent in 2019.
"In January 2021, DBS raised its sustainable finance target to S$50 billion by 2024, accelerating its sustainability agenda in helping customers incorporate sustainable business practices into their overall business strategy. This reinforces DBS' efforts in responsible banking which is a key pillar of the bank's approach to sustainability," said the bank.
---
Shell Energy
 Strategy 2021
Royal Dutch Shell PLC    
CHAIR'S MESSAGE
Your Directors recognise their responsibility to set the company's strategy. This is unchanged. We consider this publication, and the strategy it summarises, to be aligned with the more ambitious goal of the Paris Agreement, to limit the increase in the average global temperature to 1.5 degrees Celsius above pre-industrial levels. Shell is the first energy company to submit its energy transition strategy to shareholders for an advisory vote. We will publish an update every three years until 2050. Every year, starting in 2022, we will also seek an advisory vote on our progress towards our plans and targets.
The vote is purely advisory and will not be binding on shareholders. We are not asking shareholders to take responsibility for formally approving or objecting to Shell's energy transition strategy. That legal responsibility lies with the Board and Executive Committee.
While the energy transition brings risks to the company, it also brings opportunities for us to prosper and to build on our positive contribution to society.
Our strategy, as outlined in this report, is designed to minimise those risks while enhancing our ability to profitably lead as the world transitions to an energy system that is aligned with the goal of the Paris Agreement.
It is important for shareholders to have a clear understanding of the company's strategy as we work together to meet the goal of Paris. The Board and management also believe it is important for all shareholders to have a vehicle to express their views on whether our strategy is reasonable in the current environment.
This advisory vote is designed to be that vehicle. It does not shield or abdicate the Board's or management's legal obligations under the UK Companies Act. The support of our shareholders is critical for us to achieve our target to become a net-zero emissions energy business by 2050, in step with society.
We hope to gain your support for the approach described in this publication. In addition to your vote, we invite your continued feedback ahead of the publication of our next Energy Transition Strategy which will be presented to shareholders before the Annual General Meeting in 2024. The Board recommends that you vote in favour of resolution 20, in support of the energy transition strategy described in this publication.
CHAD HOLLIDAY Chair Shell Energy Transition Strategy 2021 1 This publication describes Shell's energy transition strategy as we work to become a net-zero emissions energy business by 2050, in step with society's progress towards the goal of the UN Paris Agreement on climate change.
It aims to help investors and wider society gain a better understanding of how Shell is addressing the risks and opportunities of the energy transition. It shows how we will navigate the transition profitably and in line with our purpose – to power progress together with more and cleaner energy solutions.
We have prepared this Energy Transition Strategy publication for submission to a shareholder advisory vote at the Annual General Meeting of Royal Dutch Shell, on May 18, 2021. It follows detailed conversations with shareholders and describes Shell's energy strategy.
Chad Holliday
Chairman
Shell Energy
I hope you enjoy the read and if there is anything in regard to the investment report you would like to discuss including this weeks Treasury Bond issue, please do not hesitate to contact us
Regards
Chris Hagan,
Head, Fixed Interest and Superannuation
JMP Securities
Level 1, Harbourside West, Stanley Esplanade
Port Moresby, Papua New Guinea
Mobile (PNG):+675 72319913
Mobile (Int): +61 414529814