26 September, 2022
Welcome to this week's JMP Report.
We had another short week due to the Public Holiday on Monday (State Funeral for Late Queen Elizabeth II) and as a result the turnover was low. Only two stocks traded, BSP traded 409,540 closing unchanged at K12.41 with the stock going ex-dividend on Friday the 23rd. KSL traded 54,872 also closing unchanged at K3.
Refer details below
WEEKLY MARKET REPORT | 20 September, 2022 – 23 September, 2022
| | | | | | | | | | | | |
| --- | --- | --- | --- | --- | --- | --- | --- | --- | --- | --- | --- |
| STOCK  | QUANTITY | CLOSING PRICE | CHANGE | % CHANGE | 2021 FINAL DIV | 2021 INTERIM | YIELD % | EX-DATE | RECORD DATE | PAYMENT DATE | DRP |
| BSP | 409.540 | 12.41 | – | – | K1.3400 | K0.34 | 11.61 | FRI 23 SEPT | MON 26 SEPT | FRI 14 OCT | NO |
|  KSL | 54,872 | 3.00 | – | – | K0.1850 | K0.0103 | 7.74 | MON 5 SEPT | TUE 6 SEPT | TUE 4 OCT | NO |
| STO | 0 | 19.10 | – | – | K0.2993 | K0.26760 | – | MON 22 AUG | TUE 23 AUG | THU 22 SEPT | – |
| KAM  | 0 | 0.95 | – | -5.26 | – | – | 10.00 | – | – | – | YES |
| NCM  | 0 | 75.00 | – | – | USD$0.075 | K0.70422535 | – | FRI 26 AUG | MON 29 AUG FEB | MON 29 AUG | – |
| NGP | 0 | 0.70 | – | – | – | – | – | – | – | – | – |
| CCP | 0 | 1.85 | – | – | K0.134 | – | 6.19 | THU 16 JUN | FRI 24 JUN | THU 28 JUL | YES |
| CPL | 0 | 0.95 | – | – | K0.04 | – | – | THU 5 APR | THU 14 APR | FRI 29 APR | – |
My order book commences the week a buyer of CCP and buyer of KSL.
PNGX/ASX Dual Listed Stocks
BFL – $4.90 down 20c
KSL – 84.5c down 2.5c
NCM – $16.75 +12c
STO – 7.42 down 25c
On the interest rate front, we saw the TBills ease back slightly to 3.99% with the market oversubscribed by 50mill. The results of the GIS auction are clearly indicating a decline in investor demand with rates looking more and more unattractive. We will see more switching to other asset markets. I have attached the full results for your referral.
And something a little different;

AUD/USD 0.6692
Gold Standard $US53.55 (Down 0.35/0.64%) $AU80.02 (Down 0.04/0.06%)
Silver Standard  $US0.62 (Up $0.00 / 0.00%) $AU0.92 (Up $0.0 / 0.00%)
Bitcoin  $US18,963 (Down $681/3.46%) $AU28,336 (Down $28/2.20%)
Ethereum  $US1,330 (Down $59/4.24%) $AU1987 (Down $76/3.68%)
---
GIS Auction Results

Download - GIS Auction Results
---
What we've been reading this week
WHY THE WORLD'S LARGEST HEDGE FUND IS BUYING UP MORE GOLD NOW THAN EVER
Posted | 21/09/2022 – An article from Ainslie Bullion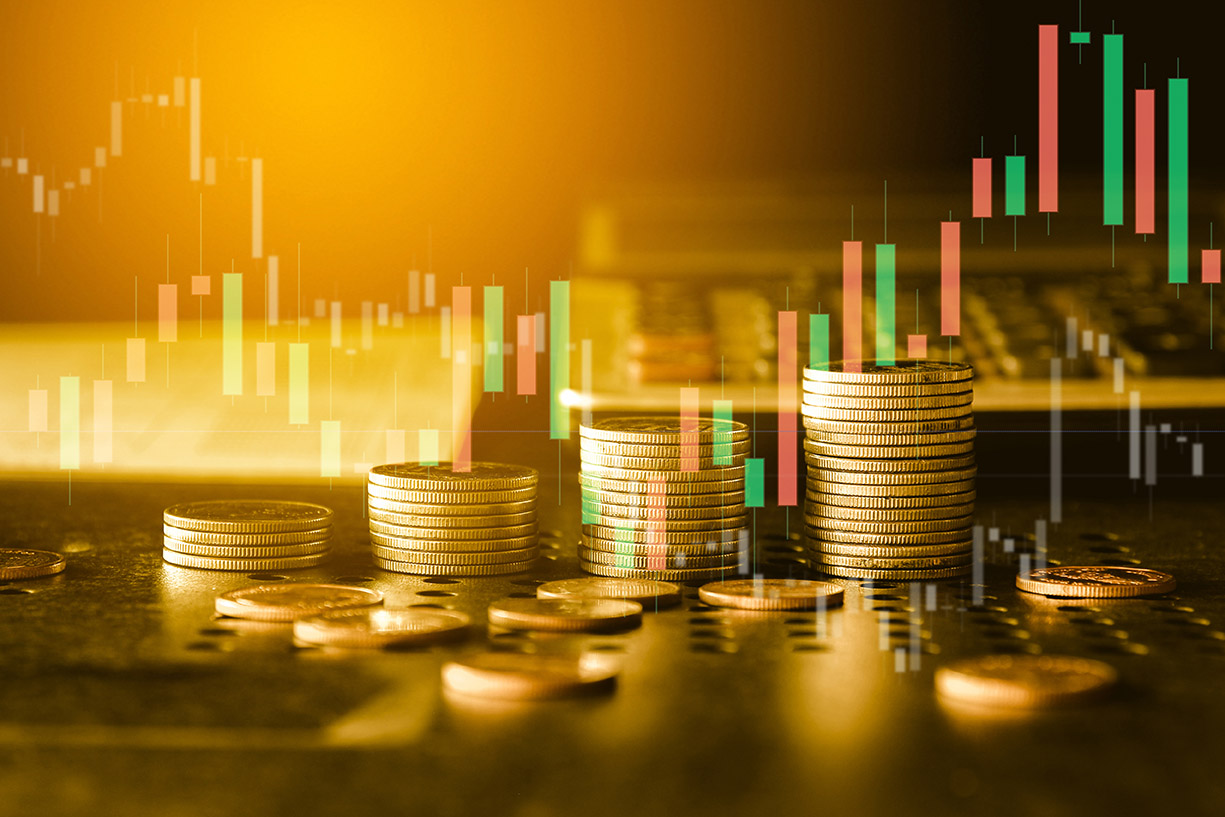 Rebecca Patterson, chief strategist at top hedge fund Bridge Water Associates, sat down for an interview with Pensions and Investments earlier in the week to explain how Bridge Water is preparing for a 'prolonged stagflationary period' (high inflation with low to negative growth).
Patterson claimed that Bridgewater have gone back over a century to evaluate the investment proposition of gold within the similar macroeconomic conditions to those that we are seeing today. Aside from gold being generally a steady rock in an otherwise turbulent market, Patterson also noticed an alarming trend that investors can easily become accustomed to 'persistent elevated inflation.'
She went to warn investors about becoming overly comfortable holding cash, and by extension not being proactive enough in the event of inflation worsening.
"Stagflation is a real risk and people need to take a step back, look at their portfolios and say, 'Do I have enough in my portfolio that if that scenario plays out, I'm not going to be vulnerable?'"
As a consequence of their research into the long-term outlook of gold, Bridge Water Associates have substantially increased their position in precious metals.
Furthermore, the current short-term outlook for precious metals can also be considered very appealing, as there is a strong increase in Asian demand. China specifically, has increased their imports to 80 tonnes of gold in July alone, double June's imports and 8 times May's imports. If this steep increase in month to month purchasing continues China's buying pressure alone could have a significant impact on price moving forward.  
On the FED front, Patterson is of the personal belief that the continuation of the interest rate hikes is at best a lesser of two evils, as opposed to a catch-all solution.
"The Fed's in an unenviable place, if they tighten too much, they risk exacerbating the recession," she said. If they don't tighten enough, they're not going to get inflation where they want it and they could risk their credibility."
As we saw with last week's CPI figures, the market had priced in some economic improvement  prior to the news that inflation had worsened. A similar situation could be at play here in the event of a further larger than expected rate rise, which again could see traditional risk on assets such as shares continue to fall and gold start to rally.
---
PNGX RECEIVES SECURITIES COMMISSION APPROVAL OF DEBT MARKET RULES
by PNG Business News -September 15, 2022

PNGX, Papua New Guinea's national stock exchange, has received the Securities Commission's approval of the new PNGX Debt Market Rules.
The new PNGX Debt Market Rules allow a company to issue corporate bonds and have those bonds listed on PNGX where they can be traded.
Corporate bonds are a type of debt security issued by a company. The company may be listed on PNGX, it may be privately owned, or it may be a State Owned Enterprise ("SOE").
Initially, bonds traded on PNGX will be limited to wholesale corporate bonds. Retail investors will not be able to invest in wholesale corporate bonds within the first year. This is to allow the market to become familiar with the products before opening it up to the retail sector.
"Receipt of Securities Commission approval is very exciting for PNGX" said PNGX Chairman, Mr David Lawrence. "It is part of our ongoing commitment to develop the PNGX capital markets, provide companies with new ways of raising funding and providing Papua New Guinean investors with new investment opportunities" he said.
"We are in early discussions with some potential issuers of wholesale corporate bonds. We are hopeful that we can bring at least one of them to the market soon" said Ms Elizabeth Wamsa, PNGX General Manager. "We will be publishing materials explaining this new market to both investors and companies in coming weeks" she said.
As the wholesale corporate bond market is very different in its nature to the existing equities market, unlike listing on the equities market where a large number of holders are required, only one holder of a corporate bond is required for listing.
Investors eligible to invest in wholesale corporate bonds include:
a holder of a capital market licence; 
a licensed financial institution as defined in the Banks and Financial Institutions Act, 2000; 
an insurance company registered under the Insurance Act, 1995; 
a superannuation fund authorised under the Superannuation (General Provisions) Act, 2000;  
a unit trust scheme or a managed investment scheme;
a body corporate that has net assets of at least K10 million as set out in its most recent audited annual financial statements; 
an individual where the minimum amount payable for the securities on acceptance of the offer by the person to whom the offer is made is at least K250,000; 
a land group incorporated under the Land Groups Incorporation Act, 1974; 
a church group incorporated and existing under an Act of PNG;  
any other types of investor specified by the Securities Commission.
A healthy bond market brings a number of benefits to Papua New Guinea. It provides an alternative funding source for government and companies and reduced dependence on banks and secured loans. It improves access by companies to fixed-price, longer-term credit which allows companies to fund projects which have solid potential for growth and job creation, but which may find it hard to find bank funding. The ability to issue bonds with terms of up to 20 or 30 years can be attractive for funding infrastructure projects. The ability to readily issue longer term bonds also allows banks to offer longer-term loans and mortgages. From an investor's perspective, they are able to diversify their investments to reduce both the capital risks and the volatility of returns.
PNGX has also received formal notification of approval and pending gazettal of Orders under the Capital Market Act 2015 by the Securities Commission relating to facilitating issuance of corporate bonds to wholesale investors. PNGX is awaiting approval by the new Minister for International Trade and Investment of the second set of orders which will allow PNGX to bring the new Debt Market Rules into effect for the wholesale corporate bond market.
PNGX has previously announced that it has entered into a Memorandum of Understanding with XBourse and Pacific Capital Markets Development to work together to explore the phased development of state-of-the-art digital market infrastructure and services for multicurrency post-trade settlement and registration solutions for public and private markets, including bonds.
---
Swedish e-methanol project presses ahead
Gregory Dolan• 2ndCEO – Methanol Institute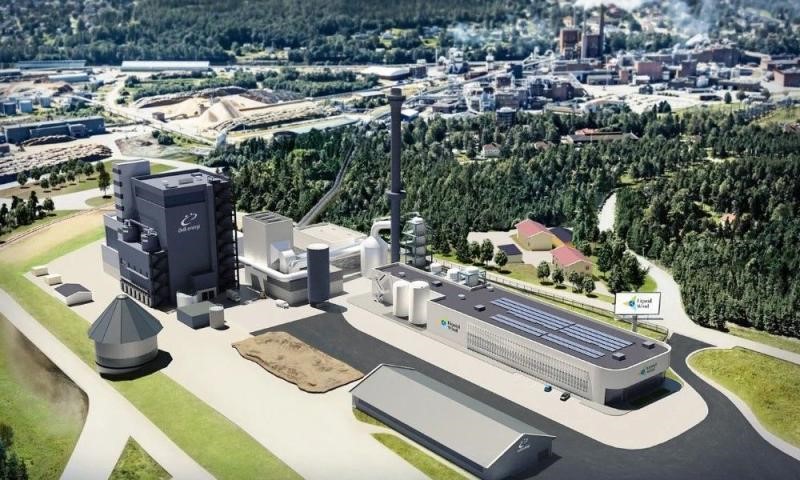 A project to provide sustainable e-methanol for the maritime sector has received the environmental permit for building the first large-scale production facility in the municipality of Örnsköldsvik in northeast Sweden.

The project, called FlagshipONE and jointly owned by Swedish power-to-fuel player and MI member Liquid Wind and Danish utility Ørsted, is expected to be commissioned in 2024 and produce 50,000 tonnes of e-methanol annually.

The environmental permit was granted by the Land and Environment Court in Umeå 11 months after the application was submitted and ground preparations that mark the initial step of the construction phase are planned for 2023.

"Obtaining the environmental permit marks another major milestone for FlagshipONE and the maritime value chain that is planning to bring vessels powered by electrofuel to market. In parallel, we are approaching a final investment decision for FlagshipONE, and just recently we announced our cross-sector collaboration for zero-emission shipping with DFDS, Stena Line, Ørsted and the Port of Gothenburg to establish an electromethanol (e-fuels) hub," stated Claes Fredriksson, CEO and founder of Liquid Wind.

FlagshipONE will be connected to Övik Energi's combined heat and power plant Hörneborgsverket in Örnsköldsvik. The facility will upcycle carbon dioxide and combine it with green hydrogen, produced from renewable electricity and water to generate e-methanol. 
---
I trust you have enjoyed this week's read, please feel free to contact me for a confidential discussion around your investment needs.
Regards,
Chris Hagan.
Head, Fixed Interest and Superannuation
JMP Securities
Level 1, Harbourside West, Stanley Esplanade
Port Moresby, Papua New Guinea
Mobile (PNG):+675 72319913
Mobile (Int): +61 414529814