1 August, 2022
Welcome to this week's JMP Report
On the equity front, last week was very quiet with only 4 stocks trading on the local bourse, BSP, KSL, CCP, and CPL. BSP traded 1,299 shares unchanged at K12.41, KSL saw 125,000 shares trade down 10 toea to K2.90, CCP saw 4,453 shares trade unchanged at K1.85 while CPL had 9,068 shares trade at K0.95. Refer to details below.
WEEKLY MARKET REPORT | 25 July, 2022 – 29 July, 2022
| | | | | | | | | | | | | |
| --- | --- | --- | --- | --- | --- | --- | --- | --- | --- | --- | --- | --- |
| STOCK  | QUANTITY | CLOSING PRICE | CHANGE | % CHANGE | 2021 FINAL DIV | 2021 INTERIM | YIELD % | EX-DATE | RECORD DATE | PAYMENT DATE | DRP | MARKET CAP |
| BSP | 1,299 | 12.41 | – | – | K1.3400 | – | 11.61 | THU 10 MAR | FRI 11 MAR | FRI 22 APR | NO | 5,270,833,466 |
|  KSL | 125,000 | 2.90 | 0.1 | 3.45 | K0.1850 | – | 7.74 | THU 3 MAR | FRI 4 MAR | FRI 8 APR | NO | 67,052,337 |
| STO | 0 | 19.10 | – | – | K0.2993 | – | – | MON 21 FEB | TUE 22 FEB | THU 24 MAR | – | – |
| KAM  | 0 | 1.00 | – | – | – | – | 10.00 | – | – | – | YES | 49,891,306 |
| NCM  | 0 | 75.00 | – | – | USD$0.075 | – | – | FRI 25 FEB | MON 28 FEB | THU 31 MAR | – | 33,774,150 |
| NGP | 0 | 0.70 | – | – | – | – | – | – | – | – | – | 32,123,490 |
| CCP | 4,453 | 1.85 | – | – | K0.134 | – | 6.19 | THU 16 JUN | FRI 24 JUN | THU 28 JUL | YES | 569,672,964 |
| CPL | 9,068 | 0.95 | – | – | – | – | – | – | – | – | – | 195,964,015 |
Our order book has us as nett buyers of BSP and CCP,
Dual listed stock PNGX/ASX
BFL        $5 +1c
KSL        88c steady
NCM     $19.30 +4c
STO       $7.30 +27c
In the interest rate market, the 364 day TBill auction average was 4.40% but the market was oversubscribed by 141mill.
And something a little different;

Gold Standard $US56.48 ( Up $0.66 / 1.20%) $AU80.72 ( Up $0.92 / 1.16%)

Silver Standard $US0.64 ( Up $0.03 / 4.91%) $AU0.91 ( Up $0.04 / 4.59%)

Bitcoin $US24,017 ( Up $1116 / 4.87%) $AU34,324 ( Up $1581 / 4.82%)

Ethereum $US1749 ( Up $123 / 7.56%) $AU2499 ( Up $175 / 7.53%)
---
What we've been reading this week
Ukraine: A Conflict That Changed the World
Exploring the Knock-On Effect of the Ukraine Crisis
The conflict in Ukraine is inflicting a tragic human toll and causing significant aftershocks to the global risk landscape. The immediate impact has been wide-ranging—for example, on energy and food security, geopolitics and economies—with consequences that will extend long into the future. Businesses and insurers must work together to manage and navigate this volatility to help protect and enrich the lives of people around the world.
This new report, Ukraine: A Conflict That Changed The World, created in collaboration with Lloyd's, aims to provide insights on the short, medium and long-term impacts of the Ukraine crisis on the risk landscape. The analysis is based on in-depth interviews with 75 sector experts and practitioners across Aon and Lloyd's, each providing real-life, practical insights on the challenges that companies are facing today and how they are adjusting their risk management approaches in response.
What's inside the report?
The report applies five plausible scenarios to the industries and geographies most affected by the conflict. Each scenario explores the possible short, medium, and long-term effects of the conflict across a series of themes: supply chains, energy, food security, ESG, the climate transition, inflation and cyber. The report emphasizes the need for insurance, as a key risk transfer mechanism, to help businesses mitigate these interrelated risks and build organizational resilience.
Key topics include:
Potential future scenarios and implications from the conflict
Key market forces influencing the risk landscape
Implications for businesses
Responding to the new risk landscape
The role of the insurance industry
Ref: Thank you to Futureset and Aon for this report
Report Attached including
Download | Ukraine: A Confict that Changed the World
---
Newcrest production jumps 31% as gold price sinks
TOM PARKER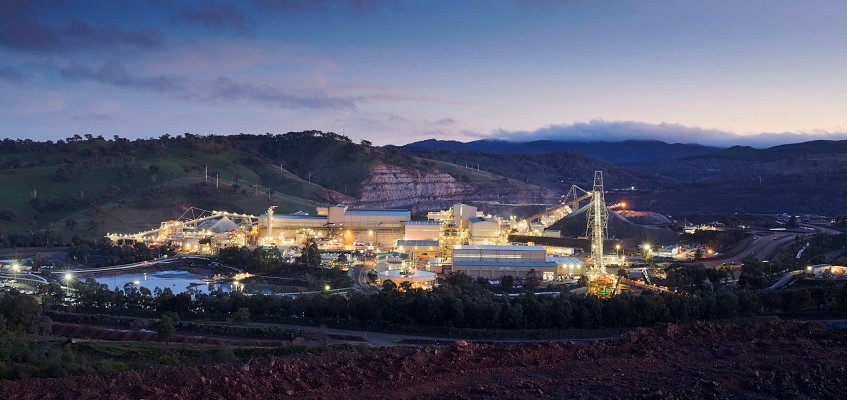 Newcrest's Cadia gold operation in New South Wales.
Newcrest Mining bounced back strongly in the June quarter, posting a 31 per cent increase in group gold production from the previous period.
The major miner produced 637,032 ounces (oz) of gold across the three months, up from the 486,851oz output in the March quarter and the 436,085oz output the quarter before that.
The production spike can put down to the improved performance of the Cadia gold operation in New South Wales, which underwent a planned replacement and upgrade of its semi-autogenous grinding (SAG) mill motor in November 2021. Cadia's output increased by 25 per cent quarter-on-quarter (QoQ).
Newcrest's Lihir operation in Papua New Guinea was another standout performer, lifting its production 26 per cent QoQ, while the recently acquired Brucejack operation in Canada produced 90,408oz in the June quarter, after delivering Newcrest 24,013oz in the March quarter following its acquisition in late February.
Perhaps more surprisingly given the current inflationary environment, Newcrest's all-in sustaining cost (AISC) dropped 10 per cent to $US896/oz in the June quarter. The major miner put this down to higher gold and copper sales volumes and lower site operating costs on a dollar-per-ounce basis due to the higher production.
"Newcrest delivered a strong fourth quarter to achieve our group gold production for the year," managing director and chief executive officer Sandeep Biswas said.
"Over the last four quarters we have steadily increased our gold and copper production, driving lower group all-in sustaining costs and delivering a record-breaking annual cost performance at Cadia.
"We were particularly pleased to record a fourth consecutive quarter of lower group costs during this challenging inflationary environment."
While Newcrest is firing on all cylinders, the same can't be said for the gold price, which dropped below $US1700/oz this week to achieve a new 11-month low.
According to the World Gold Council (WGC), gold was trading at $US1693/oz at the time of writing amid fears of more aggressive interest rate hikes in the US.
Gold and interest rates typically have a negative correlation. Rising interest rates traditionally favour bonds and other fixed-income investments, meaning money will flow out of gold to higher-yielding investments.
---
Climate change is altering the seasonal rhythm of plant life-cycle events
Published: April 22, 2022
Roberto Silvestro PhD candidate, biology, Université du Québec à Chicoutimi (UQAC)
Sergio Rossi Professor, Département des Sciences Fondamentales, Université du Québec à Chicoutimi (UQAC)
"We are like autumn leaves on branches," Italian poet Giuseppe Ungaretti wrote in his 1918 poem Soldati (Soldiers), on the tragedy of human life and war.
If the popular image of autumn is decadence and nostalgia after the summer heat, spring is the season of rebirth after the darkness and cold of winter. The transformative passing of seasons has historically represented a powerful mental image, rich in symbolism. The seasonal timings of biological events are also an essential aspect of plant adaptation and can also be of crucial economic relevance.
However, as forest ecologists, we have observed that climate change has been modifying the timing of recurrent plant life-cycle events, thus critically affecting the ecosystem.
The plant's clock
In spring, flowers bloom. In summer, fruits ripen. In autumn, leaves change colour and fall. In winter, plants rest. This is phenology — the study of the timing of recurring life-cycle events.
The life-cycle of plants, animals and all life forms depends on the environment around them.
So how do plants recognize the passage of time and the right moment to accomplish growth and reproduction? Like people, plants have their own calendar. A plant's clock is represented by cycles in the environmental conditions, and the timing of phenological events is controlled by climate.
Specifically, plants use a set of triggers to synchronize the timings of growth and reproduction with favourable environmental conditions.
Depending on the species, phenological events are triggered by temperature (autumn and winter chilling and spring warming), photoperiod (length of day), precipitation or, often, a combination of these.
If climate changes, phenology changes
Phenology is one of the most sensitive biological indicators of the changing climate. Under the progressive rise in temperature experienced in the last century and the variations in seasonal distribution of rainfall events, the environmental triggers usually occur earlier and earlier.
This is why phenological shifts have been observed worldwide, and contextually, it seems that phenological events are occuring earlier year by year.
Japan's Sakura or cherry blossom season is one of the most evident proofs of this shift. Dating back to the ninth century, the date of flowering, which defines the festival's timing, has been anticipated in the last century by the rise in average temperatures.
What is the problem? Spring is cool, right?
American poet Anne Bradstreet said, "If we had no winter, the spring would not be so pleasant." While this is hyperbolic, we still need to consider that the timings of flowers blooming, fruits ripening and other such phenological events result from a long-lasting adaptation of each species to its surrounding environment.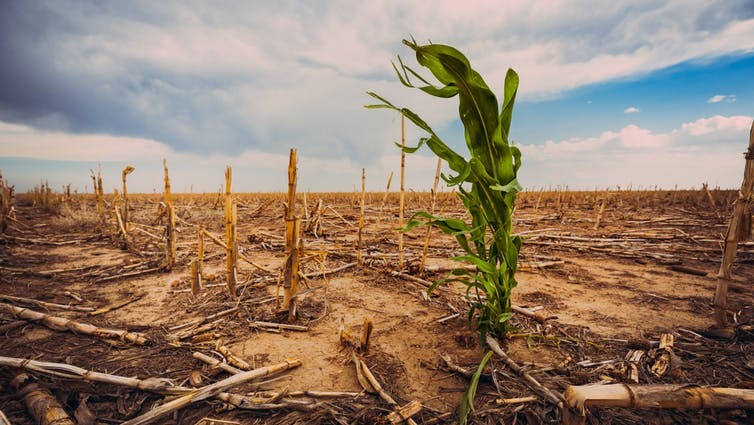 Changes in the environment can have economic consequences as it affects the quantity and quality of agriculture and forestry products. (Shutterstock)
The timing of phenological events are calibrated to ensure the perfect environmental condition needed to accomplish the annual cycles of a plant's life while minimizing the risk of damage. Changes in these conditions can have ecological as well as economic consequences as they can affect the quantity and quality of agriculture and forestry products.
At the end of the growing season, plants develop dormant buds to protect the sensitive meristematic cell layer — tissue in which cells maintain the ability to divide throughout the life of the plant — and suspend activity. Dormancy is an adaptation mechanism evolved in climates with seasons to escape harsh winter conditions.
Warm spring temperatures (called forcing), the increase in day length during spring (photoperiod), and the length and intensity of winter temperatures (chilling) reactivate the growth of the apical buds — the buds located at the top of the plant — in the spring. Clearly, temperature has a central and leading role in this process. For this reason, warming can trigger an earlier reactivation in spring and a delayed cessation in autumn, or both, lengthening the growing season.
Some believe that a longer growing season could enhance carbon uptake and, therefore, the productivity of forests. In some places, such as regions in the northern latitudes or elevated altitudes, trees have profited from a longer growing season and, more generally, more favourable climatic conditions under global warming.
Late frosts in spring and early frosts in autumn, that often accompany longer growing seasons, increase the risk for damage to plants and trees. (AP Photo/Carolyn Kaster)
However, an earlier growth reactivation increases the risk of damage due to late spring frosts, and lengthening of the growing season increases the risk of damage by early autumn frosts.
If trees cannot adapt, or re-adapt, their phenology with the new climatic conditions, the fitness and growth performance of local populations could be dramatically affected.
If phenology changes, species interaction changes
Ecosystems are generally complex and the species within them interact with each other as well as their surrounding environment. Different species can react differently to the changing climatic conditions, potentially leading to dangerous new phenological matches or mismatches.
For example, current climatic conditions create new phenological matches between prey and predators. Black spruce may become a key host for the spruce budworm given that the timing of maximum larvae activity could be better synchonized with the timing of yearly shoots development, which increases the risk of severe defoliations for one of the most profitable boreal species in North America.
Climate change can also cause mismatches between plants and their pollinators. Bumblebees represent one of the most important pollinators for several wild species and many varieties of enormous agricultural interest. Bumblebees, given their low heat and cold tolerance, are particularly sensitive to environmental conditions. For this reason, the projected climatic risk for this species is extremely high.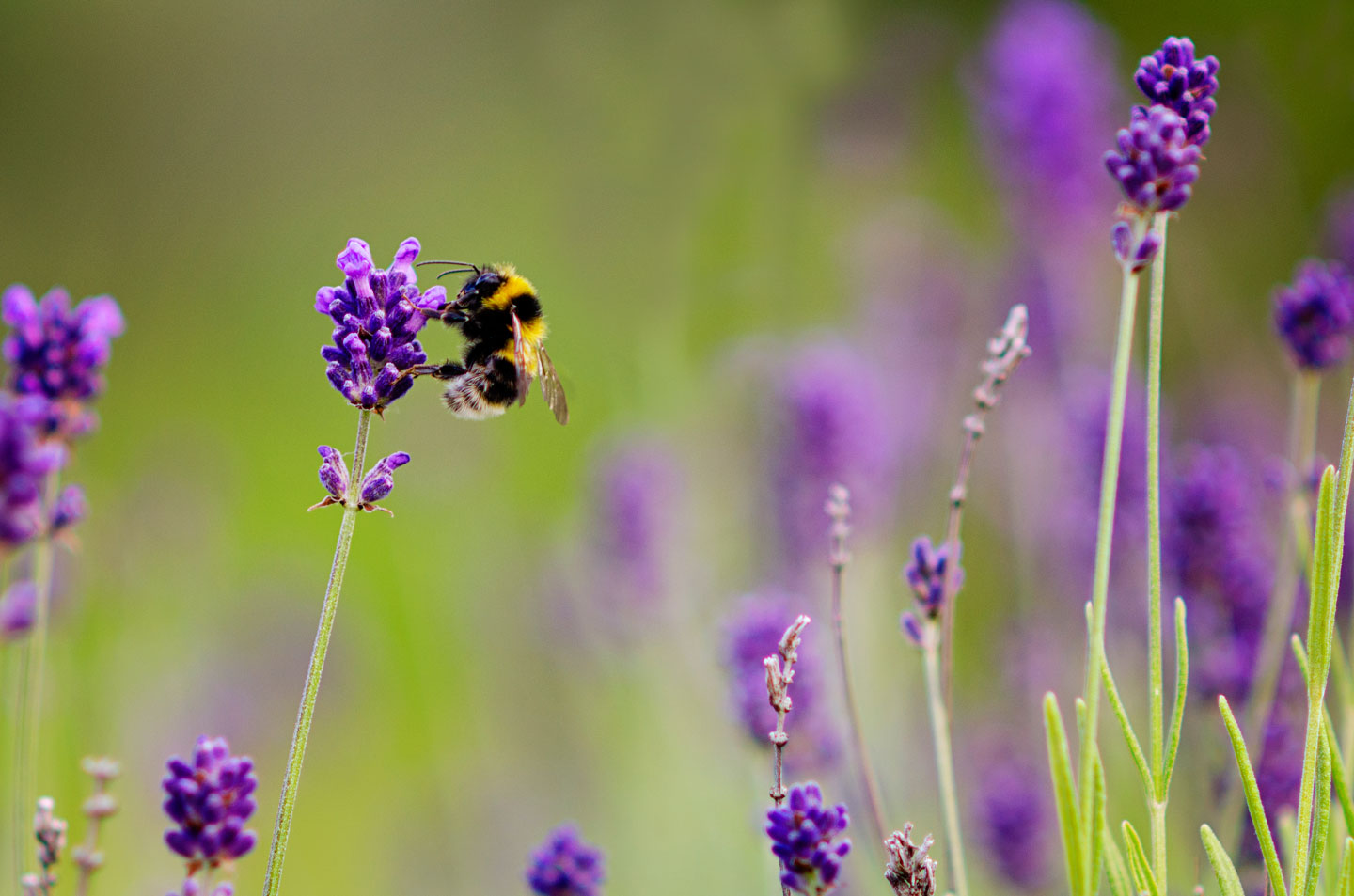 Bumblebees are extremely sensitive to climate change. (Shutterstock)
The mutually beneficial plant-pollinator relationship is an essential ecosystem service, specially considering that the pollination done by insects contributes to 9.5 per cent of global food production.
Action must be taken
As the climate continues to change, affecting all kinds of ecosystems in the process, we need to be aware of plant phenology and think about how these shifts may directly affect our lives and businesses.
Scientists, today, use observational data to determine how species, populations and communities are vulnerable to these ongoing and projected future changes in climate. This research can be the foundation for essential human intervention, which may influence plant distribution through assisted migration, which is the human-assisted movement of species to areas far outside their established range. This will help tree species resynchronize their phenology to the current climatic condition.
Plant phenology is the result of an adaptation. However, adaptation requires time, an amount of time we do not have given the magnitude and rate at which we are observing climate changes. Constantly monitoring the phenological shifts worldwide will allow us to develop sound strategies to protect the most vulnerable ecosystems as well as our businesses.
Besides, we are like autumn leaves on branches, but at least we should try not to fall!
---
I hope you have enjoyed this weeks read, please feel free to contact us if you are wishing to begin or add to your investment journey.
A thank you to our friends at Aon and Ashurst for the attached reports.
Regards,
Chris Hagan.
Head, Fixed Interest and Superannuation
JMP Securities
Level 1, Harbourside West, Stanley Esplanade
Port Moresby, Papua New Guinea
Mobile (PNG):+675 72319913
Mobile (Int): +61 414529814